Foo Fighters To Record 8th Album In 12 Cities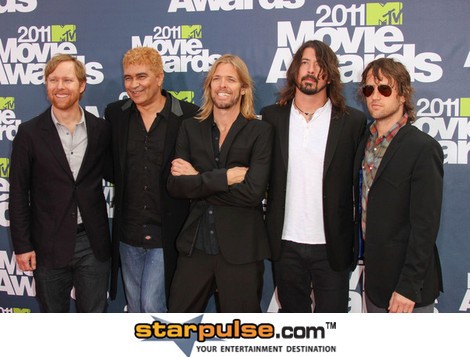 Foo Fighters are reportedly recording their latest album in 12 studios around the globe.

The American rock band, featuring Dave Grohl, Pat Smear, Nate Mendel, Taylor Hawkins and Chris Shiflett are working on their eighth LP and have said it will be made "in a way that no one's ever done before".

According to Billboard, Los Angeles, Chicago, New York and Seattle are already definite choices to record the follow-up to the band's 2011 record Wasting Light and members are scouting other studios around the world.

Dave Grohl recorded with former band Nirvana in Seattle, while he named his documentary Sound City Studios after the recording space in Los Angeles.

Last week the band posted a photograph on Instagram of a row of master tapes labelled 'Foo Fighters LP 8', accompanied by the caption, "It's F*cking ON."

Foo Fighters made their live return in Mexico on December 11, 2013 and played covers of songs by The Beatles, Pink Floyd and Tom Petty.