Foo Fighters' Dave Grohl And Brandy Remember Whitney Houston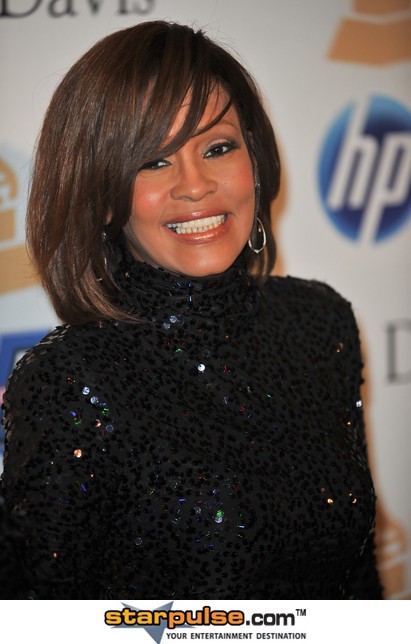 Dave Grohl and singer Brandy are among the stars who have paid tribute to Whitney Houston on the first anniversary of her death.

The music world was sent into mourning after the legendary singer drowned in the bath tub at her Beverly Hills hotel suite on the eve of the Grammy Awards on 11 February last year.
 
A host of famous faces have spoken out to remember the tragic superstar, with Grohl praising her "as one of the most iconic vocalists of all time".
 
He adds to The Hollywood Reporter, "Not only did she sell 800 bazillion (sic) records, but she's (an) amazing singer."
 
R&B singer Brandy, who grew close to Houston after they co-starred in the 1997 musical movie Cinderella, is adamant no one can replace her idol.
She says, "She was the greatest voice of all time and nobody will ever come close to touching her. I will never forget her."
 
Singer Janelle Monae offers, "The regalness (sic) that she had, the class that she had. That's something that I value."
 
Record label boss Antonio 'L.A.' Reid, who worked with Houston on the soundtrack to The Bodyguard, adds, "I can't sing, but I used to sing with Whitney, just for fun. (I will remember) just that beautiful spirit and warm personality and that amazing voice."