Following Accusations Of Faking Probation, Chris Brown Rants, Goes Private On Instagram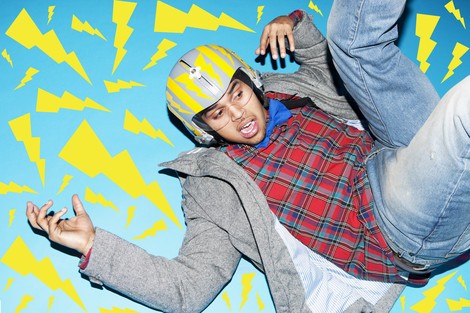 Chris Brown let his feelings be known before he cut off the world from another social media account.
Brown, who closed his Twitter account recently, has switched his Instagram page to private after he let loose with a rant regarding recent stories about his fight with Frank Ocean and a breaking report that he faked community service in regards to his probation.
Brown was issued five years probation for savagely beating then-girlfriend Rihanna before the 2009 Grammys. He was required to perform six months of "labor-oriented" community service and participate in domestic violence counseling for a year.
The L.A. District Attorney is now saying papers filed by Brown's lawyer claiming he finished his community service are fraudulent. The DA said there is "no credible, competent or verifiable evidence that Defendant Brown performed his community labor."
In a rant made by Brown on his Instagram report, he writes, "Ya'll tell me not to pay attention to it, how can I not when it's on my radio, TV and everything else. Even if I did relax, I wouldn't stop hearing about it ... telling me to ignore it is like telling me to walk around with a blindfold and stick ear plugs in my ear."
He continues, "Im a human being and I honestly think I deserve respect im sick of being accused. Im Tired yall just dont understand Ive been going through this shit since I was 19 years old..you cant sit here and tell me to calm down, when am I gonna get a positive outcome out of anything I do?"
The message is now hidden on his private account, but E! managed to take a screenshot of it before he went underground.