Folk Singer Michelle Shocked Stuns Fans With Anti-Gay Tirade At San Francisco Gig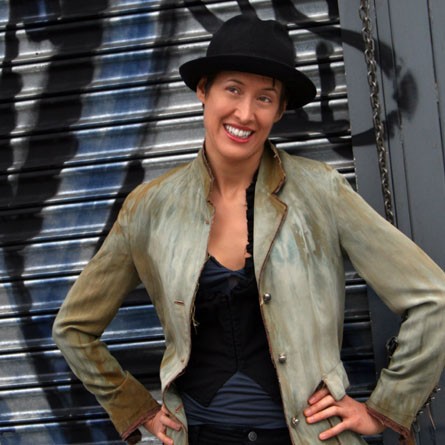 During a live performance in San Francisco on Sunday, folk singer Michelle Shocked stunned fans with a homophobic tirade in which she encouraged concert goers to discourage same-sex marriage.
Shocked's comments prompted many fans to walk out of the venue, Yoshi's. She reportedly ranted that gay marriage would be be "the downfall of civilization" and told the audience to promote Proposition 8, the voter initiative that outlawed gay marriage in California.
"When they stop Prop 8 and force priests at gunpoint to marry gays, it will be the downfall of civilization, and Jesus will come back. You are going to leave here and tell people, 'Michelle Shocked said God hates f**gots,'" she is quoted as saying.
According to the Bay Area Reporter, Shocked is a born-again Christian and recited several verses from the Bible in English and Spanish. Eventually, the club's manager cut the gig short.
Yoshi's bosses expressed their distaste for the performance on Twitter: "We at Yoshi's SF do not & will not ever tolerate the type of bigotry & hatred exhibited last night by @MShocked. She will never be back."
Yoshi's artistic director Derek Hunter posted:  "This was Michelle Shock's (sic) third visit to Yoshi's San Francisco; her first was March 2009. She has never given any indication that she is anti-gay or racist in her previous plays. She obviously has some serious issues and unfortunately chose our venue to vent them."
Shocked's March 29 concert at nearby venue Hopmonk Tavern has been scrapped as a result of her actions.
Shocked was born Karen Michelle Johnston and took the stage name "Shocked" in the 1980s, referring to shell-shocked veterans of World War I. Prior to her religious conversion in the 1990s, she was often referred to as bisexual and lesbian.