'Foil,' Weird Al's Parody of 'Royals,' Isn't Entirely About Food – Watch The New Music Video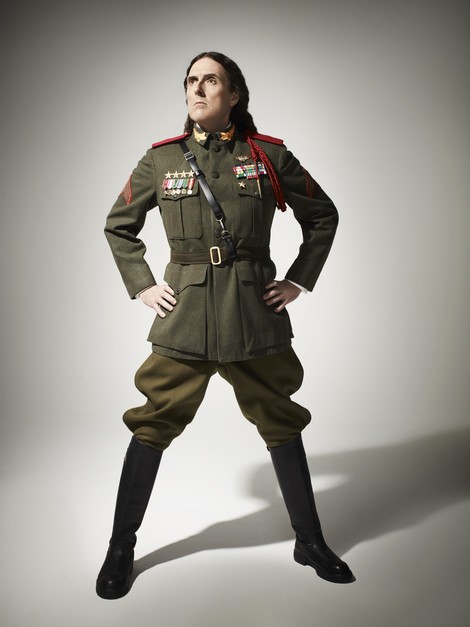 Weird Al is known for his musical parodies involving food (Eat It and Fat are classics), so Lorde should be honored that her hit Royals is the only song on his new album Mandatory Fun that takes a culinary turn.
In the third music video released in as many days by Weird Al to promote the album, the musician teamed up with College Humor to produce Foil which appears to extol the virtues of using aluminum foil to protect leftovers. However, there's a much more important use and in involves the Illuminati and New World Order.
"Oh, by the way, I've cracked the code / I've figured out these shadow organizations /And the Illuminati know / That they're finally primed for world domination," Weird Al sings as he goes off the deep end.
The music video also features cameos from Patton Oswalt, Thomas Lennon, Robert Ben Garant, Elaine Carroll, and Andrée Vermeulen. Weird Al will continue to release music videos every day until July 21st, so be sure to come back tomorrow for his next masterpiece.