Floyd Mayweather, Jr. Unseats Tiger Woods As Highest Paid Athlete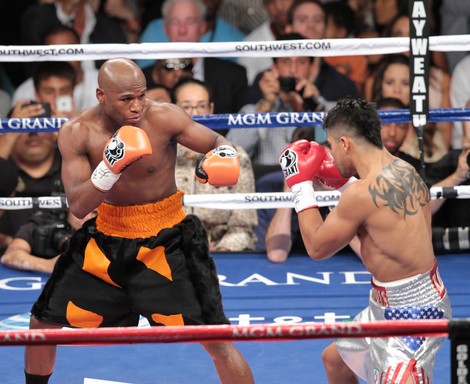 Jailed boxer Floyd Mayweather, Jr. is the world's highest-paid athlete, according to Forbes magazine. Mayweather, Jr. was sent to prison last month for a three-month stint for a domestic violence charge.
Mayweather, Jr., nicknamed "Money" for his high-earning and extravagant lifestyle, reached the top spot due to lucrative fights with Victor Ortiz and Miguel Cotto in the past year, which have earned him an estimated $85 million.
Mayweather, Jr.'s chief rival, Manny Pacquiao, lands second on the Forbes list with earnings of $62 million.
The boxer unseats Tiger Woods, who held the number-one title on the list for the past 10 years. The golfer dropped to the third slot with estimated 2011/2012 earnings of $59.4 million.
Only two women made Forbes' top 100 list. Tennis star Maria Sharapova ranks number 26 and fellow tennis ace Li Na comes in at 81.