Flower Power: Jennifer Aniston & Heidi Klum Delight In Floral Ensembles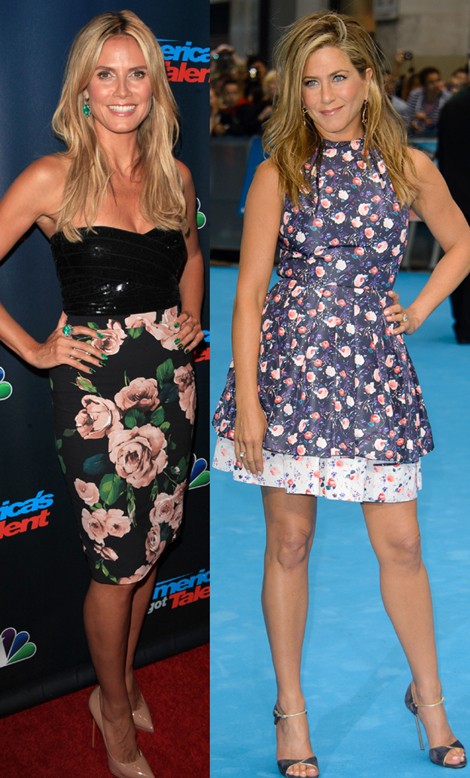 Somehow Jennifer Aniston is able to make a short floral dress look cute for a 44-year-old woman and not like something a third grader would wear.
The actress attended the U.K. premiere of "We're the Millers" on Wednesday in a mini dress, and she looked adorable - not juvenile. She opted for the bed head look as well, and somehow made it work.
Aniston's look was quite a departure from the one she sported at the New York City premiere two weeks ago. She wore a purple strapless dress that revealed a little paunch in the belly area, prompting some to speculate she was pregnant.  She later admitted she'd simply gained "just a couple of pounds."
Heidi Klum also opted for a floral ensemble for the "America's Got Talent" season 8 event at Radio City Music Hall in NYC. The former supermodel, 40, went for a slightly more sophisticated look, pairing a pink and green rose patterned skirt with a flashy black sequined strapless top.
Klum also wore bright green nailpolish that matched her emerald ring and earrings.
Check out more photos of Jennifer and Heidi...