Florida Judge To Review Justin Bieber's Jail Video Footage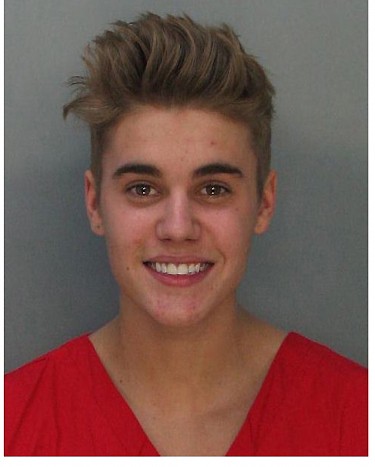 A Florida judge has delayed Justin Bieber's DUI trial so he can review surveillance videos featuring the pop singer in jail and determine whether the video should be released to the public.
Miami-Dade County Judge William Altfield will examine approximately 10 hours of footage before deciding how to proceed.
Bieber was arrested on Jan. 23 in Miami after he was allegedly drag racing with singer Khalil Amir Shrieff. He pleaded not guilty to misdemeanor charges of DUI, resisting arrest and driving with an expired license.
Earlier this month, the pop star's lawyers filed a motion to block the release of the jail footage after a clip from CCTV records was leaked online. Meanwhile, news organizations including the Associate Press want the tapes to be released, arguing the media has the right to access public records.
Bieber's attorney Howard Srebnick believes the press is particularly interested in getting video of the star peeing into a cup for a drug test. Srebnick wrote in legal papers: "There's no reason why the media should make a spectacle of that event."
Bieber's DUI trial was scheduled to begin on March 3, but Judge Altfield has set a hearing for March 4.