Flo Rida Spanks Kate Upton At Samsung Launch Party (Video)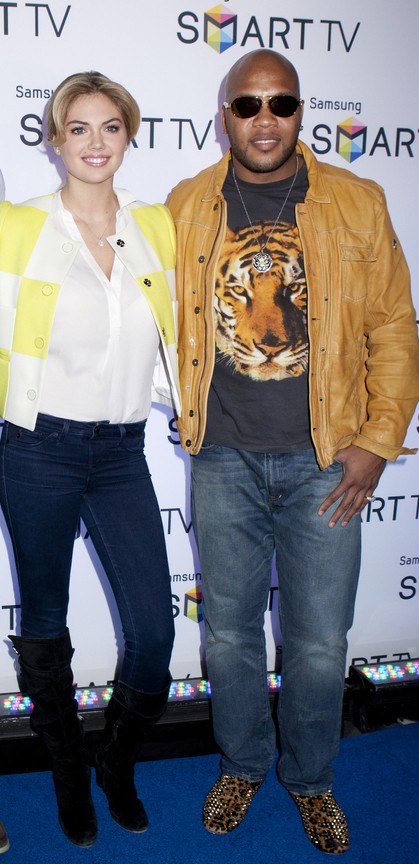 Flo Rida got a little frisky with Kate Upton at a techonology convention on Wednesday - he spanked the Sports Illustrated model on the behind.
During Samsung's Spring 2013 Launch Party at the Museum of American Finance in New York City the twosome danced on stage together. On the chorus to the singer's hit track "Low," the hip-hop star rapped his famous lyrics "She turned around and gave that big booty a smack," and the blonde bombshell obliged.
Meanwhile, the model is considering an offer to attend the prom with California high school student Jake Davidson, who uploaded a video over the weekend.
He said: "You're the ying to my yang, I'm Jewish, 5'9 on a really good day - and I can't dance at all. You're Christian, 5'10, and that Cat Daddy video should have won an Oscar for best short film - you could say this is destiny."