Flo Rida Saves Club Night After Iyaz Cancels

Flo Rida was drafted in as a last-minute replacement at a show in New Jersey after Caribbean rapper Iyaz was forced to pull out because his plane was cancelled.

The Right Round hit-maker was partying at Harrah's in Atlantic City, where Iyaz was slated to appear, on Friday. Organizers of the Pool After Dark bash were thrown into a panic when they were told that Iyaz's plane from the Bahamas had been cancelled, and faced having to disappoint club goers.

However, Flo Rida stepped in to stage a four-song set instead of Iyaz, according to the New York Daily News.

A source tells the publication, "Flo was just there to hang out, but agreed to help the venue when they had no one to fill the slot. He got up on stage for four songs and then made an impromptu splash in the pool at the end - with all of his clothes on. The crowd had just as much fun."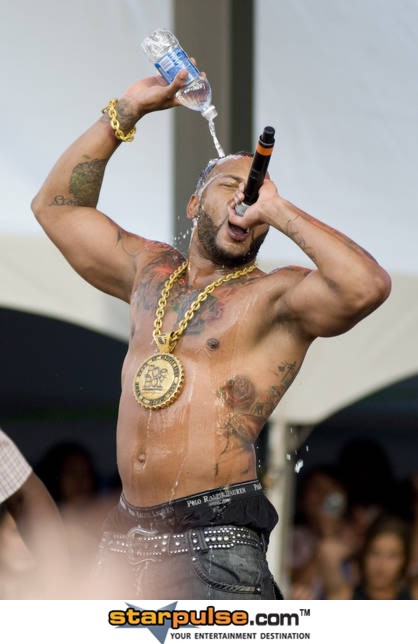 Click Here For More Flo Rida Pictures