Flavor Flav Ripped Out Fiancee's Earring, Chased Her Son With A Knife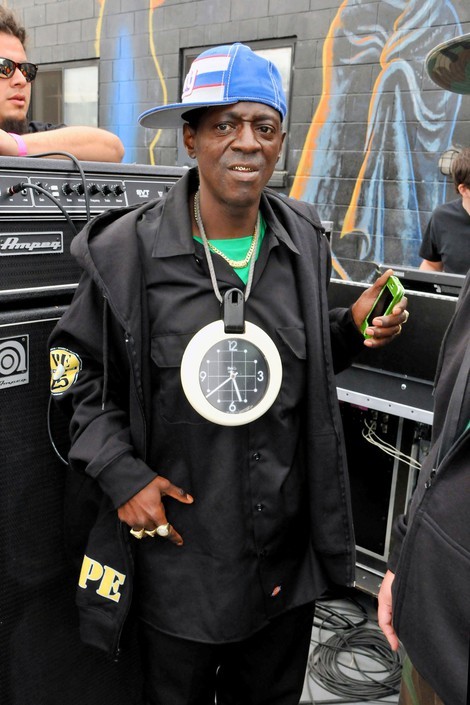 Details surrounding Flavor Flav's recent arrest have released.  The rapper was arrested in Las Vegas on Wednesday following an argument at his home after he got into a scuffle with his fiancée Liz Trujillo and her teenage son.
The Public Enemy star "violently threw his fiancee to the ground" and "ripped out her earring," according to TMZ.com. When Liz's 17-year-old son stepped in to stop the fight, Flav (real name William Jonathan Drayton, Jr.) reportedly threatened him with a knife.
The fight started when Liz accused Flav of cheating on her, according to the polic report obtained by TMZ. Flav threw Liz to the ground twice, grabbed two knives and chased her son around the house and kicked down a locked door to get to him. The rapper then reportedly threatened to kill her son.
The rapper has denied grabbing a knife and threatening to kill the boy. It's been a rough couple of months for the Public Enemy star. In August he was ordered to pay the IRS back taxes totalling nearly $1 million.