Five Shows That Suck (But Shouldn't)

PRIVATE PRACTICE
When Private Practice debuted in May of last year, industry bible Variety released a less than glowing review: "Private Practice isn't a full-fledged screw-up, certainly, but so far it is a serious letdown."
The tragedy of the show is that not much has changed in its second season, despite a host of enviable advantages: The medical dramedy is helmed by successful head writer/creator Shonda Rhimes, is a spinoff of Rhimes' consistently popular and buzzworthy hit
Grey's Anatomy
and boasts a good cast featuring that once-wildly popular Grey's character, Addison Forbes Montgomery (
Kate Walsh
).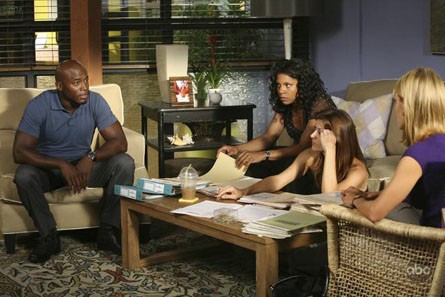 It is this last 'advantage' that has become a hot button issue for Grey's fans who tune into Private Practice: Many felt the confident, hard-charging cool of Addison was replaced in the pilot with quivering, needy self-doubt. The change in her lead character was admittedly on the mind of Rhimes at last season's conclusion. "The first season… Was the first time I'd had two shows going at the same time. It was Addison finding her footing (and) I was finding the show. Creatively speaking, I feel like both of these things are stronger now."
Yet, in this, the series' second season, Addison seems just as man-obsessed, flighty and neurotic as that other erstwhile ditzy professional,
Ally McBeal
. Whereas Grey's features strong, career-driven female characters who balance the personal and professional, it's commonplace to tune into Private Practice to see the women ignoring patients to bemoan lost relationships, giddily discuss sexual entanglements and whine with a focus and diligence that is rarely shown to their actual patients.
Granted, at Oceanside Wellness, the medical stakes are not always as high, so Shonda Rhimes tries, in the absence of surgical emergencies, to imbue the show with ethical dilemmas. Sadly, it's a leap to believe these depthless, self-absorbed docs can see beyond the crashing waves of the Pacific and their own melodramas to pause and consider the bigger picture.
HEROES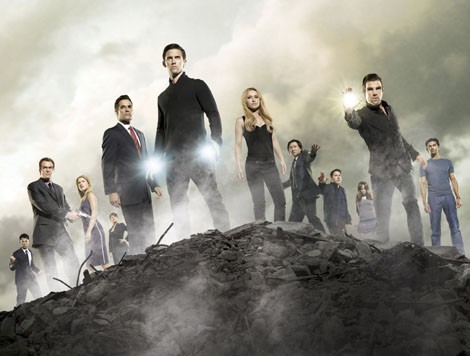 The buzz is that former Heroes scribe and co-executive producer Bryan Fuller may return to this creatively struggling drama (in the wake of producers Jeph Loeb and Jesse Alexander
being ousted
) and not a moment too soon.
A juggernaught its first year out, the third season drama is no longer the must-see watercooler show it once was. Even when compelling, the show has a tendency suffer from Lost-itis in that since its sophomore season, it has grown increasingly illogical (even for a fantasy show) and hard for many fans to comprehend. Whether introducing more and more characters onto the narrative landscape, writing in one-too-many miraculous resurrections or scripting head-scratching character reversals, even cast member Jimmy Jean-Louis (The Haitian) admits the show needs to "change direction".
Visually arresting, thematically original, admirable production values, an interesting and diverse core cast and the full support of NBC are attributes that should generate quality, yet the show is a muddled mess. If Fuller does return, let's hope he takes note of the overwhelming viewer response that their favorite characters have been, well, acting out of character. At the root of all good scripted television are fully realized and consistent protagonists. Save the cheerleader (and Mohinder and Sylar, et al), save the show.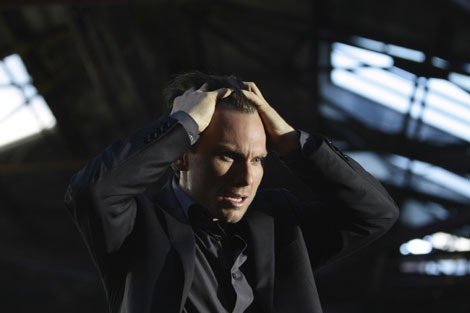 MY OWN WORST ENEMY
The triumphant return of
Christian Slater
: Check. A promising premise about the double-life of an unassuming family man/deadly, cutthroat assassin: Check. Heavily hyped by the network (NBC): Check… So why is
My Own Worst Enemy
its own worst enemy?
One of the most anticipated in this season's crop of new series,
My Own Worst Enemy
has drawn lukewarm response from critics and garnered a paltry 7.3 million viewers for its debut, in spite of heavy promotion during the high rated summer Olympics.
Ratings aren't everything, but in the case of this Jekyll/Hyde retread, the low returns are justified: The elaborate covers and inexplicable missions are merely spy clichés and never reach Alias-like heights. Characters like Henry's wife (
Madchen Amick
) and children are not fully fleshed out; Henry himself (the family man persona) is pretty one-dimensional. An uneven tone (is it a drama, or - recall when Edward takes Henry's daughter dress shopping - a woefully executed comedy?) doesn't help matters.
So, leaps of faith wider than the logic-defying plot holes: Check. Lowered stakes due to inadequate character development? Check. Laughable dialogue, a misused cast (the brilliant
Alfre Woodard
">Alfre Woodard should jump ship now) and storylines that Bond and Bourne have done and better: Check, check and check again.
…And groan.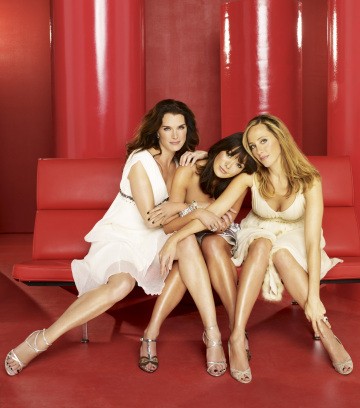 LIPSTICK JUNGLE
Why it sucks and why it shouldn't can both be attributed to the same four words:
Sex And The City
.
Starring
Brooke Shields
,
Lindsay Price
, Sarah Hyland and
Kim Raver
as bosom buddies, Lipstick Jungle had the crème de la crème of all babe-buddy shows to emulate. In a post SATC world, it's a disrespect not to bring a freshness to this genre (or at least copy the playbook faithfully) and still, Lipstick Jungle comes off third rate. Not only is the plotting predictable and yawn-inducing, it's a sanitized network series, so it can't even be benefit from the spice some expletives and gratuitous sexual situations might add.
The performances are respectable, the narrative has somewhat improved since the first season and its leads are fashionable and decently-written. Still, the only thing worse than a show that is heinously bad is one that is mediocre and thus forgettable.
There's no need to really elaborate, because as this article is being written, the NBC series is on the bubble: "We're getting clobbered by
Numb3rs
and even 20/20, said an exec who didn't want to be identified."It's only a matter of time."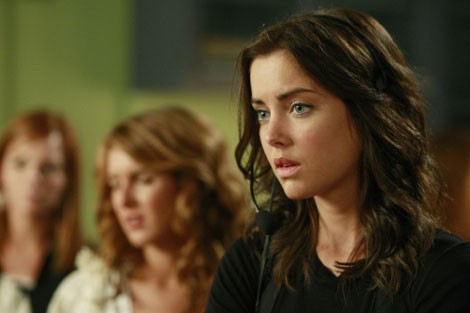 90210
Man, this show is good stuff: Remember the episode where Donna, Kelly, Brenda and Andrea gather for that infamous slumber party, 'Skeletons in the Closet' and unforgettable reveals? Or when the Walsh twins realize they've been betrayed by Kelly and Dylan? How about when David and Donna finally… You know. And it's impossible to forget the wrenching episode when Kelly recalls being date-raped.
What's that? That's the old 90210, you say? Well, that's the problem. Being based on a beloved 90's pop-culture phenomenon should be a positive for this fledgling new version, yet the 2008 incarnation for the millennium generation feels as forced and false as Andrea Zuckerman and Brandon Walsh's tete a tete after prom.
We should have been leery when the CW, in a "strategic marketing decision" refused to let critics screen the pilot in advance of its September premiere. Still, 4.9 million viewers gave the show the benefit of the doubt, giving the CW record-high ratings high for a scripted premiere. Now it appears those initial ratings can be chalked up to nostalgia: The show's ratings dropped off a startling 30% in its second week and continues to struggle. So, what gives?
When the curtains rose on the original show in 1990, it had instant buzz and managed to maintain fairly consistent ratings until the end of its ten-year run. Much of this can be attributed to its heady mix of soap opera, teen angst and often edgy social relevance. In stark opposition, this new 90210, for all its awkward sexual encounters and opening a scene in episode 1 with a blow job (seriously), is not risqué, doesn't necessarily speak to a generation and has almost nothing to rebel against.
Gossip Girl
has shock value covered with its OMG - inducing anything goes teen lifestyles;
Saved by the Bell
cornered the market on cutesy, the first
Degrassi Junior High
made us think and Dawson's Creek broke taboos. There's nothing for this new 90210 to do but be a lifeless, veneered, latte-sipping version of the original.
Tossing in present-day references to blogs, revamping the Peach Pit (now simply The Pit. Cuz, like, that's hotter) and trotting out Brenda and Kelly circa now doesn't detract from the fact that this new crew is a shade too-thin and a lot too-underwritten.
It's not all bad news: Rebecca Kirshner (
Buffy The Vampire Slayer
,
Gilmore Girls
) has been brought on as Executive Producer to, as she explains it, help the series "find its voice". Perhaps a shakeup in leadership may lead this current déjà-suck out of a very big shadow and onto a path it forges for itself.
Story by
Shannon Peace
Starpulse contributing writer