Five Reasons We Love Aussie/Greek Hero Sam Worthington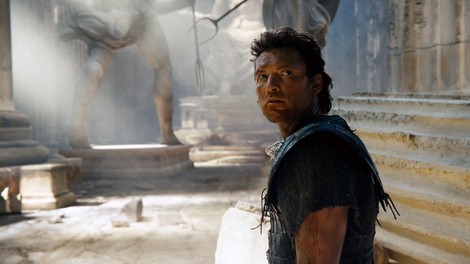 Sam Worthington stars in the action-packed "Wrath of the Titans," which hits theaters today. He plays Perseus, who descends into the underworld on a mission to rescue Zeus (Liam Neeson) from the clutches of Hades (Ralph Fiennes), Ares (Edgar Ramirez), and Kronos.
We love this guy.  Why? First, he admits he could have done better in the first film, "Clash of the Titans." He confessed to Empire magazine, "I wanted to do a second Titans film because I personally think I wasn't very good in the first one. I think I could've worked a lot harder on Clash." He's humble! We like that in Hollywood stars.
Second, he's Australian (okay, technically he was born in England - but he moved to Perth when he was just six months old). There's something incredibly sexy about Australian men, and it involves much more than just their accents.
Third, he starred in the massively popular "Avatar." Remember that little film? The one that became the highest grossing film of all time? It earned over $2 billion in foreign box office receipts.
Fourth, earlier this year Sam brushed off critics who pointed out he gained a little weight. His response? "I like the fact that I've got a paunch. It's good, I think it's healthy,"  he told News.com.au. We love a guy who likes himself, flaws and all.
Finally, we love Sam Worthington because he's hot. Don't blame us for being a little shallow.