Five Music Takeaways from 2013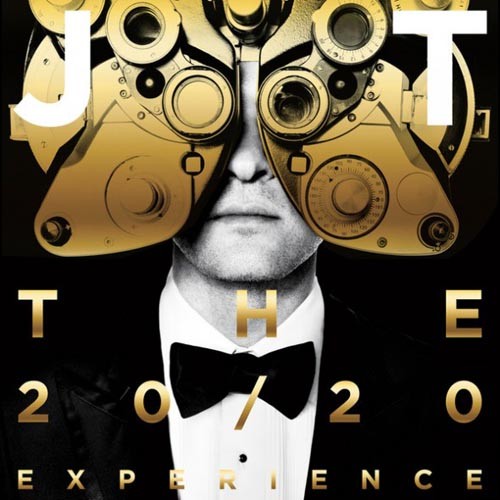 Ah, there is always plenty to write about the music industry and the number of trends that come and go, as well as those remaining constant.  2013 was another interesting year, whether merely for its pleasant surprises or its disappointments.  Many observations will and can be made of the year musically and pop-culturally in regards to its artists.  While my inner musical nerdy side wishes that I could nitpick and analyze every facet microscopically, I'll rely on a Childish Gambino rhyme to express why that's not possible: "Ain't nobody got time for that!" What I do have time for is to share five takeaways I gathered from music in 2013.  
1. Pop music was 'down' overall, but had its moments…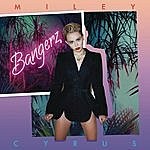 Maybe I'll be stoned (not that I care), but I wouldn't consider 2013 a particularly great year for 'pop music', at least how most year's are traditionally evaluated.  Sure, Justin Timberlake carried the torch single-handedly with his surprise comeback The 20/20 Experience (both albums debuted at no. 1 with 968,000 and 350,000 copies respectively) until things percolated with releases from Katy Perry, Miley Cyrus, Lady Gaga, Lorde, and One Direction, but generally, pop's impact seemed slower than usual.  Other than big-time late pushes, who else was there to help a brother out?  I mean John Mayer seems to have lost his swagger – Paradise Valley didn't have a great footing, bowing modestly at no. 2 with 144,000 copies.  Yeah 144,000 copies would be great for most, but not considering Mayer's track record.  Pop/R&B starlet Ariana Grande was impressive on Yours Truly, bowing at no. 1 and selling an impressive enough 138,000 copies, but the album hasn't had sustainable success per se.  
2. R&B music continued to limp commercially compared to other genres.
This isn't news, but R&B hasn't been nearly as competitive as it was, say, five years ago.  This year, the genre's artists continue the uphill struggle for commercial footing.  The fortunes haven't improved, with most of the genre's stars settling for sub 100,000 copies selling bows.  It's sad because there were some exceptional releases courtesy of Fantasia, John Legend, Chrisette Michele, TGT, K. Michele, and Jaheim amongst them.  All sold < than 100,000 their debut week with only Fantasia coming close (91,000 sold of Side Effects of You).   Still, a few artists got a sound start. Tamar Braxton's Love and War sold 114,000 copies its first week out while Robin Thicke's Blurred Lines moved 177,000 copies.  Take the victories when and where you can get them I guess.
3. Country wasn't nearly as dominant or relevant as it's been in the past…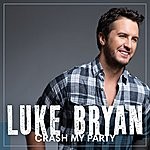 I'll admit I slept on country music throughout the year, but can you blame me? There was once a time where new releases from Alan Jackson, Kenny Chesney, Tim McGraw, and Toby Keith were among the most anticipated releases regardless of genre.  All these folks released albums in 2013, but who's talking about 'em? Alan Jackson even managed to release two!  Country still managed to have its bright spots with the likes of Blake Shelton and a rising Luke Bryan holding down the fort, but others dropped the ball.  The Band Perry didn't have the commercial impact that I'd have predicted, while Lady Antebellum's Golden was about as much fun as watching paint dry when compared to previous albums.  Then there's the newbies, who I can't personally keep up with, mainly because they're impact is quite minimal commercially.
4. Rock/alternative delivered some of the years most sensational albums.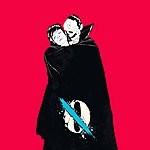 Rock and alternative music had a much more triumphant 2013 than other genres from my perspective.  That doesn't mean they were necessarily commercial powerhouses, but they did deliver some knockout punches critically. Black Sabbath's 13 and Queens of the Stone Age's …Like Clockwork both outperformed expectations commercially, not to mention how awesome both albums were in regards to the material.   Vampire Weekend (Modern Vampires of the City), The National (Trouble Will Find Me), and Arcade Fire (Reflektor) delivered exceptional efforts that also put up respectable chart numbers in the alt department.  Nick Cave and the Bad Seeds (Push the Sky Away), certainly no household name to most, STRFKR (Miracle Mile), and Atlas Genius (When It Was Now) were among other alt bright spots failing to receive big-time commercial recognition, but definitely were critically praised for exceptional studio releases.  There were others as well.
5. Like rock, hip-hop/rap was a bright spot in 2013.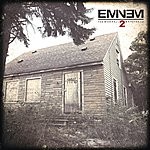 You know, for a while, it seemed that it was a popular sentiment to consider hip-hop as being "dead".  Perhaps hip-hop was dead briefly, but 2013 has shown no death or funeral for the genre, which had some gargantuan commercial impacts on the music industry. Big sales from Eminem, Drake, Jay-Z, Kanye West, and J. Cole definitely pumped some meds into a sagging musical economy (792K, 658K, 528K, 327K, and 297K debuts), not to mention had us head-nodding, LOL.  Other hip-hop albums also captivated us with solid 100,000+ starts, including Kid Cudi's Indicud (no. 2, 136,000 copies), A$AP Rocky's Long.Live ASAP (no. 1, 139,000 copies), and Mac Miller's Watching Movies With the Sound Off (no. 3, 102,000 copies).   Others fell below that 'threshold of success', but gained our attention nonetheless: Tyler, the Creator (Wolf, no. 3, 80,000 copies), Earl Sweatshirt (Doris, no. 5, 49,000 copies), and A$AP Ferg (Trap Lord, no. 9, 32,000 copies).  "Hip-hop don't stop."
Of course there are plenty more takeaways…there's always more takeaways.  Lady Gaga's underwhelming showing would be worth noting, while Miley Cyrus definitely deserves a headline all by herself.  Daft Punk and the successes of electronic music itself are quite notable, but I'll save those for a later time.  Enough analysis and opining for one post!