Five Fun Facts About 'The Raven' Actor John Cusack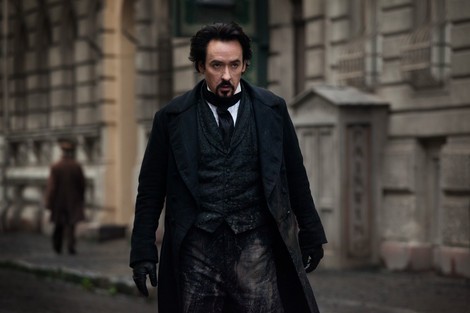 This Friday, James McTeigue's film "The Raven" hits the theaters with John Cusack starring as a fictionalized version of Edgar Allan Poe. Cusack is one of those rare teen stars who smoothly made the transition to leading man without missing a beat. Barely a film season goes by that doesn't include a movie with Cusack in it. So to honor the popularity of one of Hollywood's most eligible bachelors (and Edgar Allan Poe enthusiast) we give you five fun facts about John Cusack.
1) A native of Evanston, Illinois, Cusack is a Chicago sports fan, touting allegiance to both the Chicago Cubs and Chicago White Sox. For you non-baseball fans out there, this is a tremendous no-no in the world of sports fans. Somehow Cusack pulls off the double fandom to the delight of both teams (if not their fans) and in April 2010 he was invited to sing "Take Me Out to the Ballgame" at Wrigley Field.
2) He has long been the subject on rumors that there was more between him and longtime friend Jeremy Piven than just friendship. Due largely in part to both Cusack and Piven never having settled down, rumors of the two being in a romantic relationship have dogged them for years. In 2007, Piven suggested in an interview that Cusack was jealous of his success in "Entourage" and Cusack responded with terse "I'm very happy for Jeremy" in an exchange that only fueled the rumor mill fires. Whether they were involved romantically or were just childhood friends who have parted ways with age, the two will be forever intertwined in the gossip mills of Hollywood.
3) He has a star on Hollywood's Walk of Fame that he received just this week.  His is the 2469th star on the Walk and it sits next to singing cowboy Gene Autry's. (Jeremy Piven was noticeably absent from the ceremony that included Cusack's acting sister Joan and former co-stars Jack Black, Billy Bob Thornton and Dan Aykroyd .)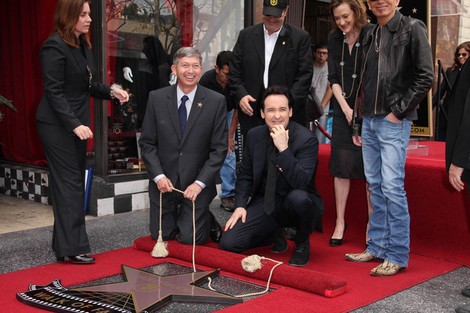 4) He is an active voice on Twitter.  With over 7,000 tweets and almost 900,000 followers, he isn't shy about using the micro-blogging platform to share his ideas on politics, movies or anything else that comes to mind. He often retweets fans and engages in conversations with those who tweet him.
5) While he's been nominated, Cusack has never won a major acting (or writing) award. "High Fidelity" garnered him a Golden Globe nomination for Best Performance by an Actor in a Motion Picture as well as a Writer's Guild of America nomination for Best Screenplay Based on Material Previously Produced or Published and "Being John Malkovich" got him an Independent Spirit nomination for Best Male Lead and a Screen Actor's guild nomination for Outstanding Performance by a Cast in a Theatrical Motion Picture but the only awards he's taken home have been two from the Chicago Film Critics Association (one for Most Promising Actor for his role in "Say Anything" and one he shared with his family, the Commitment to Chicago" award).
"The Raven" opens Friday, April 27, 2012: