Five Fun Facts About 'Skyfall' Star Daniel Craig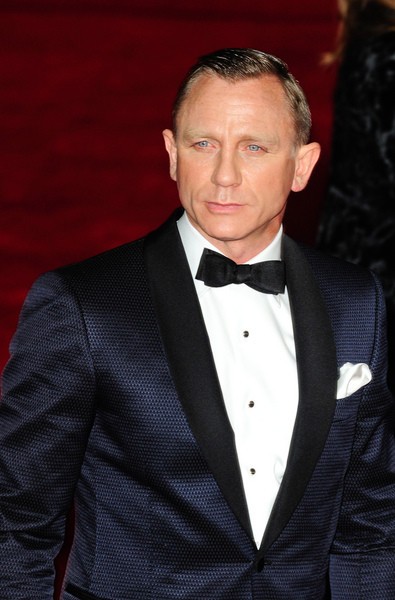 The latest in the James Bond movie franchise, "Skyfall," is set to hit the big screen on November 9. The 23rd installment of the 50-year series promises to be the most intriguing story to date, and features Daniel Craig in his third performance of the lethal superspy.
In addition to 41-year-old Craig, moviegoers will see Javier Bardem as the film's primary villain, Raoul Silva, Ralph Fiennes as the new head of MI6, Gareth Mallory, and Naomi Harris as Miss Moneypenny after a two-film absence.
No disrespect to the supporting actors, but there's no denying that the real draw for audiences is hunky Daniel Craig as Bond. Aside from the fact that he's rich, famous, dresses extremely well, and doesn't need to call ahead for reservations, Craig is a fairly regular guy who feels quite fortunate for his success.
Here are some fun facts about Craig you might not know.
The Martin Campbell Connection
New Zealand film director Martin Campbell knows his way around the James Bond movie franchise. He's also no stranger to small screen. In 1993 he ran a show called "Sharpe's Edge," which featured Craig and fellow British actor Sean Bean. Bean went on to star as Alec Trevelyan, the villain in 1995's "Golden Eye," which was directed by Campbell, who also directed Craig as James Bond in 2006's "Casino Royale."
Better Late than Never
Many younger fans of James Bond might not realize the movie franchise started in 1962 with "Dr. No," featuring Sean Connery as Bond. Daniel Craig was born in 1968, making him the only James Bond to be born after the franchise started.
Don't Sell Him Short
Daniel Craig is the shortest James Bond thus far. Check out the actors from tallest to shortest:
Sean Connery at 6' 2 ½"George Lazenby at 6' 2"Timothy Dalton at 6' 2"Pierce Brosnan at 6' 1½" Roger Moore at 6' 1"Daniel Craig at 5' 10"
L'chaim!
Between 2005 and 2008, Craig played a Jewish soldier in three different films: Fateless" and "Munich" from 2005 and "Defiance" from 2008, also starring Liev Schreiber.
You're Re-hired!
He joins Sean Connery, Roger Moore, and Pierce Brosnan as the only actors to play the MI6 superspy in more than two James Bond films.
Enjoy "Skyfall," the latest film in the Bond series, in theaters November 9.


Via: CableTV.com