Five Fun Facts About 'Bewitched'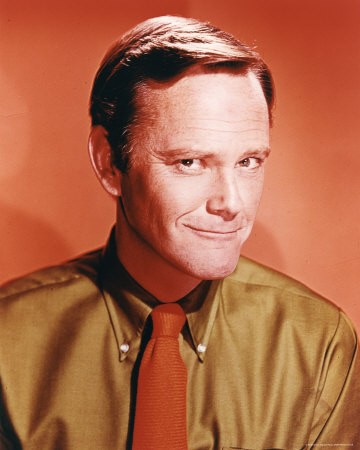 April 19th would have been actor Dick Sargent's 82nd birthday. Best-known for his role as "the second" Darrin Stephens on "Bewitched" (after the first Darrin, Dick York, stepped down due to health issues), Sargent died in 1994 at the age of 64 from prostate cancer but his portrayal of the hapless husband of Samantha the witch is forever rememberd by television fans everywhere.  Any time is a good time to reflect on the whackiness that was "Bewitched" so let's take a look at Five Fun Facts about Betwitched in honor of Dick Sargent's birthday!
1) Dick Sargent was originally approached to play Darrin from the beginning but his contract with Universal Studios and his commitment to a (eventually) short-lived sitcom called "Broadside" forced him to reject the offer.
2)  The "Bewitched" writers liked to borrow from "I Love Lucy". Among other instances, Samantha's mother Endora always calling Darrin by his wrong name (Durwood, Dagwood, Darwin, Dalton...) was lifted from Lucy's mother never using Ricky's real name (she often called him "Mickey Richardson" or just "whats' his name") and "Bewitched" even had an episode where Samantha's cousin Serena and uncle Arthur mimicked almost the entire candy factory scene (only they used bananas).
3)  Elizabeth Montgomery and Dick York played Samathan and Darrin Stephens on an episode of "The Flintonstones" called "Samantha".
4) "Bewitched" gained internationa fame in the 2000s when remakes in Argentina, India, Japan, Russia and the United Kingdom were released.
5) The first two season of "Betwitched" were filmed in black and white.  When all eight seasons were released on DVD in 2005, both the origninal black and white and colorized versions of the first two seasons were made available.  Later releases only had the colored versions available.