Five Fun Facts About 'American Horror Story: Asylum'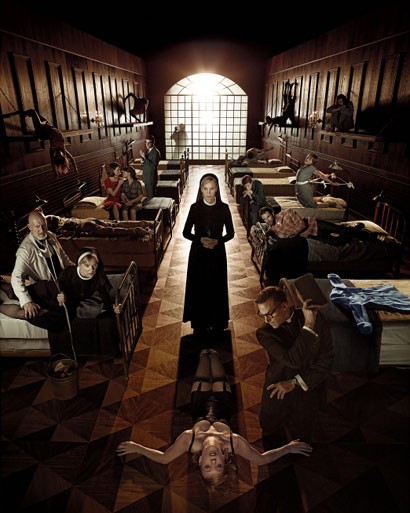 With Halloween right around the corner, we thought we would share some frightening facts from the all new season of "American Horror Story". Season 2 of AHS touts an all new location complete with nuns, insanity, and a terrifying serial killer named Bloody Face. The show airs Wednesday nights at 10PM on FX.
1.The second season of this chilling series is in no way related to the first. Season two is set in a tuberculosis ward, turned insane asylum, in 1964. There are a few of the actors who are returning for the season two, but they will be playing completely new roles. 
2.Ryan Murphy, the horrifying mastermind behind the series, is the same man who created our favorite high school drama, "Glee."  The murderous ghosts, exorcisms, and chilling soundtrack are a far cry from the mentality of solving all major teenage problems with songs on "Glee."
3."American Horror Story" has fans in over 16 different countries. They may have to read subtitles to understand what is going on in AHS, but Ryan Murphy's gruesome imagery resonates no matter what language you speak.  
4.The Rosenheim Mansion, nicknamed "the murder house," was used in season one of AHS but made its first TV appearance on "Buffy the Vampire Slayer." The house was featured in the show's Halloween special and was used as a frat house during the episode.
5."American Horror Story" is a visual collage of horror classics rolled into a fresh series that viewers hadn't experienced on TV before. AHS often references old horror movies with its characters and plots, making the show even more relatable.
Tune into 'American Horror Stories: Asylum' Wednesday nights at 10pm on FX.