Five Fun Facts About 'Abraham Lincoln: Vampire Hunter' Star Benjamin Walker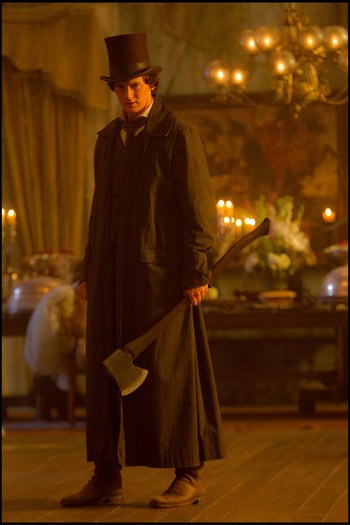 On Friday, June 22nd, Benjamin Walker will do what some thought couldn't be done by making Abraham Lincoln sexy in Timur Bekmambetov's "Abraham Lincoln: Vampire Hunter". In preparation for the adaptation of Seth Grahame-Smith's book about the un-dead, we thought we'd dig up five fun facts about the actor about to take the summer by storm.
1)  Abraham Lincoln isn't the first American President he's portrayed. Walker made his name as the lead in the rock musical "Bloody Bloody Andrew Jackson" playing, you guessed it, seventh President Andrew Jackson.
2)  He's a Juilliard graduate who has at times made a living as a stand-up comedian and he created "Find the Funny" an event "dedicated to providing performance opportunities to new and innovative comics, writers, musicians, and performers".
3)  He married into Hollywood royalty. In 2011, Walker married actress Mamie Gummer, AKA Meryl Streep's oldest daughter.
4)   He was almost one of the X-Men. Originally slated to play Hank McCoy/Beast in "X-Men: First Class" he turned it down to go to Broadway for "Bloody Bloody Andrew Jackson".
5)  He's six feet, three inches tall, which puts him one inch shorter than Lincoln and two inches taller than Andrew Jackson.