Five Fun Facts about 2012 Mark Twain Prize Winner Ellen DeGeneres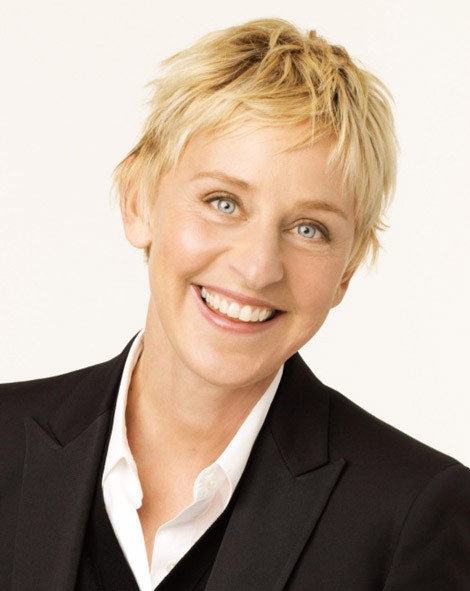 This week it was announced that comedian and talk show host Ellen DeGeneres is the 2012 recipient of the Mark Twain Prize for American Humor.  The honor goes to people "who have had an impact on American society in ways similar to the distinguished 19th-century novelist and essayist Samuel Clemens".  While her talk show was always popular, DeGeneres went from being a stand-up comedian to being America's favorite daytime host after Oprah Winfrey gave up her daytime show. Today we visit five fun facts about America's unlikely sweetheart.

1) Television didn't always mean success for her.  Her original sitcom ran four years and her current talk show has been on the air since 2003, but there was a period of time between the two where she tried to repeat the magic she had with "Ellen" with a show on CBS called "The Ellen Show". Despite co-stars like Cloris Leachman, Martin Mull, Kerri Kenney and Jim Gaffigan (as well as guest stars John Ritter, Mary Tyler Moore and Betty White), the show only lasted 13 episodes before it was canceled, leaving the final five episodes unseen on network television (but available on DVD).

2) She isn't the only funny one in the family.  Ellen only has one sibling, an older brother named Vance DeGeneres.  Ellen might be better known, but Vance was out there first. His television debut was in the 1970s as the hands of "Mr. Hands" in the Mr. Bill short films on "Saturday Night Live" and from 1999-2001 he was a correspondent on "The Daily Show".

3) She's an old, married lady.  Even though California doesn't allow for same-sex marriage, she and Portia de Rossi are legally married. After California overturned the same-sex marriage ban, the two were married in a ceremony at their home. The passing of Proposition 8 didn't affect their marriage status as the California Supreme Court ruled that marriages taking place before November 4, 2008 were, essentially, grandfathered in.
4) Her talk show made history. The first season of "The Ellen DeGeneres Show" won the Daytime Emmy Award for Outstanding Talk Show" making it the first talk show to win the award in its freshman year. That same year the show was awarded for 11 Emmys overall and won four. Since then the show has won 32 Daytime Emmy Awards and Ellen has won four times for "Outstanding Talk Show Host".

5) She has an amusement park ride named after her. If you visit Epcot at Walt Disney World in Florida you'll eventually happen upon a ride called "Ellen's Energy Adventure". In the ride, Bill Nye, the Science Guy, tutors Ellen on all things energy teaching the comedian and all the people watching all about the history of energy, starting with the Big Bang.  (Seinfeld alum Michael Richards has a cameo as a caveman).