'Five Films' – In Memory Of Sidney Lumet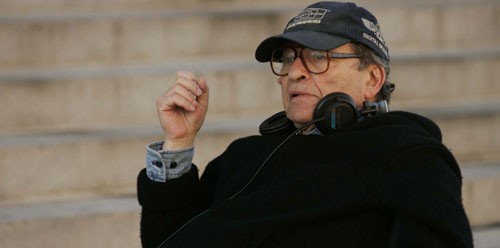 Sidney Lumet: 1924-2011: The movies have lost one of their magical masters.  Dramatic wunderkind Director Sidney Lumet, who sadly died on Saturday April 9, 2011 at the age of 86 after suffering from lymphoma, was a classic old school filmmaker.  Making interesting stories and the characters within his focus, Lumet was the maestro behind such work as "Network," "The Verdict" and "Dog Day Afternoon," with his films tallying an impressive thirty-six nominations and whopping thirty-three wins.  And even though he never won an Oscar for his amazing directing (he got the 'Honorary Award' in 2005), he was one of the few undisputed cinematic giants who managed to illicit five-star performances out of every actor he worked with – his genius will be missed.  But his contribution to the cinematic world will live on through his body of work and in loving memory of his affecting films, here are a list of five of my favorite Lumet works of art that will forever be etched in my movie mind.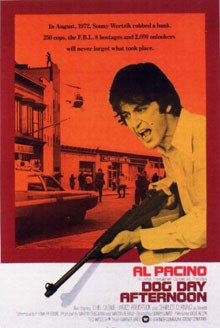 1. "Dog Day Afternoon" (1975)
When I think Lumet, this is the film that instantly comes to mind – hands down.  And why not, as this dramatic, poetic, brutal, funny and all around insane high wire flick about a bank robbery gone awry is his (and Pacino's!) tour-de-force.  From the ever-quoted lines ("Attica!") to the shocking twists and turns (Sonny's wife is…Chris Sarandon?!) there is much to celebrate in such groundbreaking and original work.  But in the end it's the tense pacing and ultimately the stunning performances (like Pacino in lively psychotic form and John Cazale in quiet cool mode) under the direction of star maker Lumet that gives Dog Day its life – an afternoon to remember.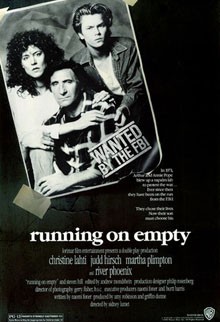 2. Running on Empty (1988)
Possibly one of the lesser known of Lumet's work, this one is hailed more for River Phoenix's Oscar nominated role.  But the film as a whole is equally flawless, rife with tear inducing drama and performances that break your heart.  The creative setting (a family paying for the accidental death of a man killed during an anti-war bombing by living their lives on the run), the amazing dialogue (Screenwriter Naomi Foner got an Oscar nomination for her script) and unforgettable scenes of heartache (the scene between estranged father and daughter Steven Hill and Christine Lahti is devastating) all pale in comparison to the work from all cast involved via Lumet.  Judd Hirsch as the sullen Dad, Lahti as the sensitive mom, Phoenix as the son looking to leave the nest, and especially young Martha Plimpton as Phoenix's lady love all proved that the emotional glass running through this film was far from empty.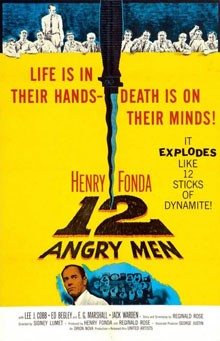 3. 12 Angry Men (1957)
All posters, daybills and trailers touted the acting prowess of star Henry Fonda as the candy behind this tale of a twelve-man jury deliberating on the guilt or innocence of a teenage boy.  But as with all good Lumet outings, it's the directors' ability to wrangle a cast of eclectic actors that gives Men its muscle.  Staged like a well-rehearsed stage play with an added tension that can be cut with a knife, Lumet mixes the stubbornness of Fonda's Juror 8, brash bigotry of Ed Begley's Juror 10 and the accommodating nature of Martin Balsam's jury foreman (not to mention the other 9 mice and men!) to create a culturally and historically important picture about ideas and thoughts often hidden behind closed doors.  It was both Lumet's first film and his first Oscar nod – a well deserved first of many.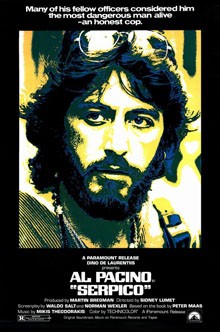 4. Serpico (1973)
This was the first teaming of Pacino and Lumet and it was a true match made in heaven.  Under the watchful and authentic eye of Lumet at his peak, Pacino flourishes as rough and tumble honest cop Frank Serpico, an officer who risks everything to expose corruption within the department.  What could have been a seemingly wry and dry tale of police abuse of power is instead a riveting true-life dramatic account of what it took to be an good guy amidst dangerous circumstances in New York in 1960 – beard, bravado and a badge all in the name of good.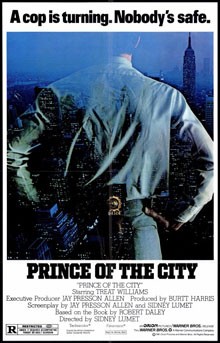 5. Prince of the City (1981)
A true hidden gem amongst the more lauded high profile Lumet flicks, "Prince of the City" is epic in both content and size – think "Once Upon a Time in America" for the boys in blue.  Lumet wisely cast a then little known Treat Williams as his prolific prince and it was justifiably a role that the actor became forever synonymous with.  Add to that a pinch of pre-Law & Order scene stealer Jerry Orbach and "House of Games" gal Lindsay Crouse and you've got a needlessly snubbed movie that definitely deserves a second look - Lumet's city prince is a true ass kicking metropolis monarch of a man.