Five Celebrity Couples We Loved At The 2011 Golden Globe Awards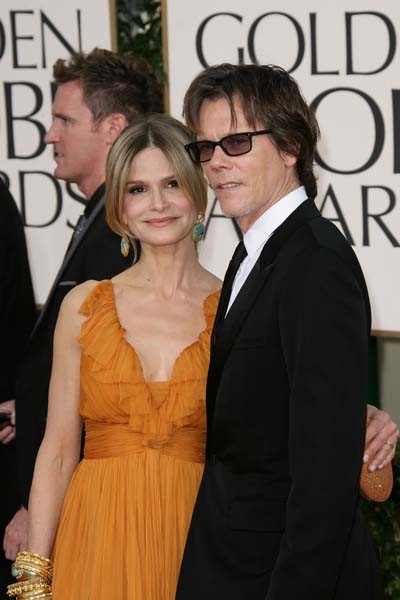 This year's Golden Globes might have been especially colorful to watch given all the break-ups and match-ups of 2010 (or the painful hosting of Ricky Gervais). However, there were still some couples that we loved watching in between awards, who give us hope that not all of Hollywood is headed to divorce court:
Kevin Bacon & Kyra Sedgwick: Kyra, there as a nominee for The Closer, arrived with husband Kevin Bacon, beaming in a flowing orange Pucci gown. While Sedgwick didn't win in her category, camera shots revealed the pair cozy at their table enjoying the show.
Annette Bening & Warren Beatty: Now married for nearly 20 years, the veteran couple still looked as happy as ever at last night's awards. And, when Bening went up to accept her Best Actress Awards for a Motion Picture for The Kids Are Alright, she wrapped up by recognizing her husband, thanking him as "the 1962 winner of the Golden Globes for most promising actor."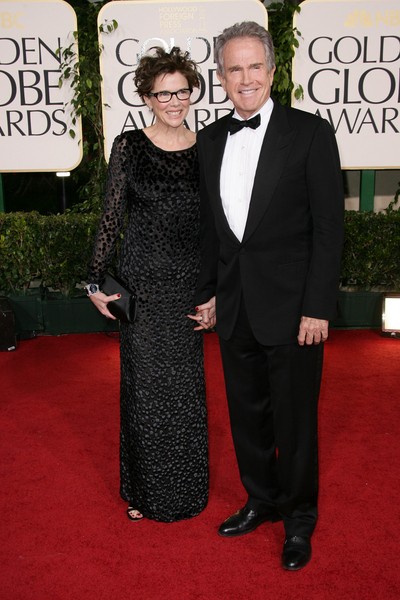 Brad Pitt & Angelina Jolie: The gorgeous couple and parents of six were the talk of last night's awards, as the pair engaged in some displays of affection, which has sparked some of the buzz during post-awards recaps. At one point, cameras even caught Jolie fixing Pitt's tie during a break! Nonetheless, looks like this couple is a happy one, and continued to remind the Hollywood Foreign Press and the wold of that last night.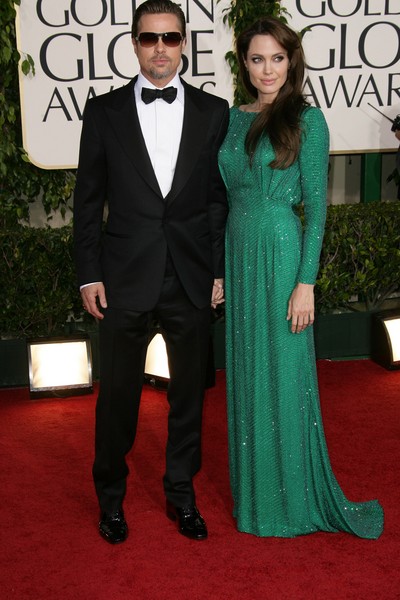 Natalie Portman & Benjamin Millepied: A pregnant Natalie Portman went up to receive her Golden Globe for Black Swan and thanked fiancee, actor/choreographer Benjamin. She recognized her soon-to-be-husband Millepied for helping her "create more life" and according to MTV.com, embraced his acting ability as the guy in the film that said he had no interest in sleeping with her. "He's the best actor. It's not true: He totally wants to sleep with me," she said happily during her speech.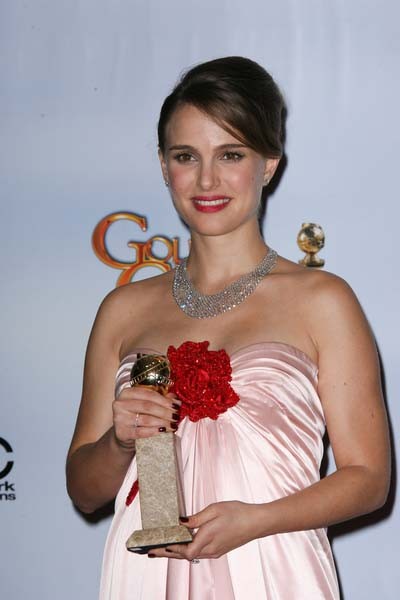 Michael Douglas & Catherine Zeta Jones: Douglas's appearance at the Golden Globes was a big one -- it was the first time he'd been out since revealing that he'd beaten his battle with cancer, according to Just Jared. And, appearing at the awards with a supportive Zeta Jones by his side, you felt thrilled and happy for the pair. The night was even better for Douglas as he stepped onstage to present the final award, receiving a standing applause from those in attendance. A pleasant surprise for the entire audience and a great way to wrap the evening!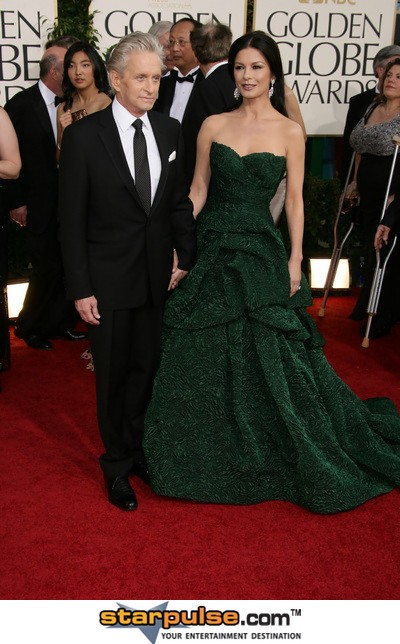 More 2011 Golden Globe Awards - Arrivals Photos