Five Actresses 'To Watch For'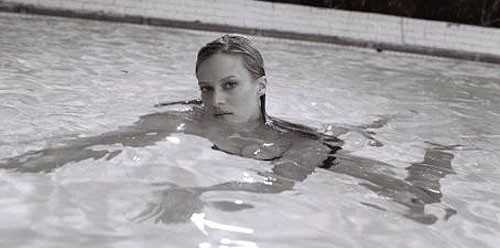 There's a current stigma that says young actresses of today don't have the goods.  That acting greats like Bette Davis, Elizabeth Taylor and Meryl Streep are simply a thing of the past - I say meet five exceptions.  And while there are a ton of up and coming actresses currently working in film, these ladies are a handful of hopefuls who have managed to stay engrained in the brain with possibly only one or two striking performances under their ample belts.  This is a group of gals who deserve to be seen more (aka give them more projects!) and we at Starpulse feel possess the ability to deliver satisfying screen work that could sustain a full, healthy and diverse career.  So without further delay, here are our tasty and talented choices for...FIVE ACTRESSES TO WATCH FOR!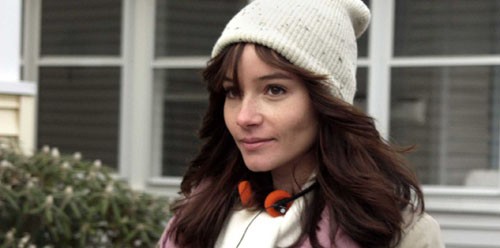 As strikingly gorgeous as she is talented, Jocelin has the distinctive knack of being able to bring screen presence to her work.  Whether it's the bubbly babysitter in Ti West's "The House of the Devil" or the gangster mol with a heart in the goofy "The Last Godfather," Donahue has an "IT" factor that's undeniable.  And while she has definitely played quite a few side character roles well, it's when she's front and center in a flick that movie magic happens.  Let's just hope that in her upcoming flicks working with the likes of Jason Ritter, Jess Weixler (a great actress in her own right!), Amanda Seyfried and Michael Cera that the filmmakers allow her gifts to be truly seen – a leading lady with charisma and talent is hard to find.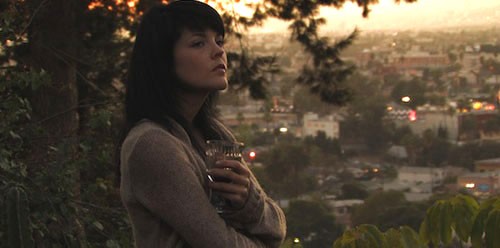 I have admittedly only seen one performance by the affecting Block, but it was haunting enough to announce the arrival of a captivating actress to keep tabs on.  As the sullen and detached lead of "Entrance," Block turned in a performance that plays like a more mum version of Catherine Deneuve's disturbed gal in Roman Polanski's "Repulsion."  (Yup, it's that good!)  Block has the gift of character complexity, meaning her inner character life is even more rich then her outer and in today's flash and dash school of female acting it's a rare quality most don't possess anymore.  I say let this diamond in the ruff take on the likes of Soderbergh, Cronenberg, Egoyan and Solondz – auteurs who appreciate their actresses being silent but deadly.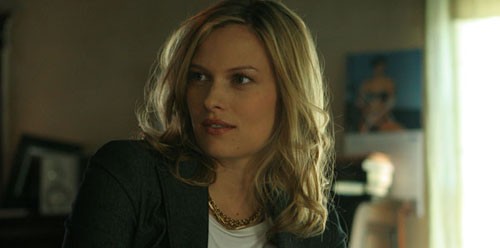 While the stunning Ms. Shaw has actually been in a ton of great material, I'm just not seeing enough of her lately.  The enchanting performer who turned the eye of both Tom Cruise and Stanley Kubrick in "Eyes Wide Shut," brought the scares home for Alexandre Aja in "The Hills Have Eyes," oozed sex and sizzle in "Garden Party" and gave Gwyneth Paltrow a run for her money in "Two Lovers" should be working more.  (And in LEADING parts – no question!)  Starting off as an up and coming young actress (she was Jonathan Brandis's lust de jour in the Rodney Dangerfield vehicle "Ladybugs!") can't be easy, but to then successfully make the move into creating memorable adult roles after is almost impossible.  Shower the Shaw with what she so rightfully deserves and has earned – more work.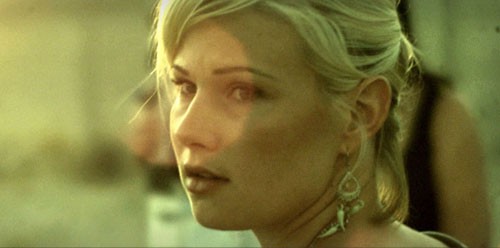 In all my years as a movie geek, it's rare to come across a role that lingers really deep and long after the film reels have stopped rolling.  Newcomer Jessie Wiseman's portrayal of a sweet but sullen new girl in the life of unsuspecting Evan Glodell's Woodrow in the five-star film "Bellflower" is one such role and it's nothing short of arresting.  Playing a woman with two very different, yet equally passionate sides, Wiseman turns in a performance that is so raw, so real and so revealing that it almost feels like we're watching a reality show.  (But don't be fooled – the greats make it look easy!)  "Bellflower" as a film may be a filet mignon of flicks, but Wiseman's work is the flavor that gives it finesse.  (aka watch this woman!)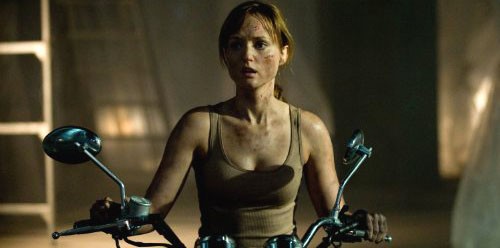 If Sigourney Weaver was the action chick of the 80's, Linda Hamilton a real specimen of feminine fists of fury for the 90's, then meet the lashing out lady for 2000.  As "Super Hybid's" Tilda, a quiet gal with both inner turmoil and outer ass-kicking skills, Beckner takes what could have been another "Christine" meets "Graveyard Shift" B-flick and makes it an A-plus outing.  Anyone with a deceptively sweet face that can still on command bring rough and tumble to the surface has an ample action future ahead of her – Beckner's gonna be big.