First Time On Blu-ray: 'A Perfect Murder,' 'Hard To Kill' & More Warner Bros. Titles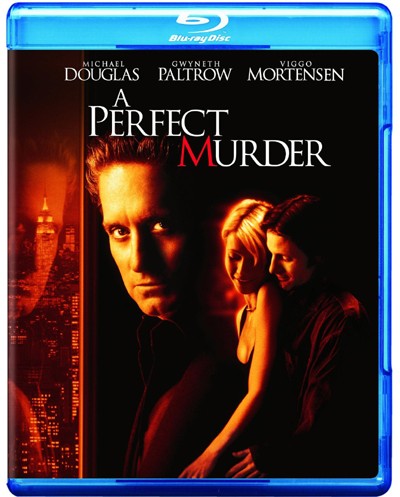 Warner Bros. is releasing a bunch of its titles on Blu-ray this week: "Just Cause," "Next of Kin," "Mean Streets," "Hard to Kill," "The Butterfly Effect," "The Butterfly Effect 2," "Cellular," "Murder in the First" and "A Perfect Murder."
The 1995 thriller "Just Cause" is based on the novel by John Katzenbach and stars Sean Connery as Harvard Law School professor Paul Armstrong.
"Next Of Kin," (1989) centers on a policeman (Patrick Swayze) who is caught between his devotion to the law and his family's desire for revenge.
Martin Scorsese's 1973 classic "Mean Streets" examines the daily struggles of a wannabe hood to keep his morals straight on the streets of Little Italy. Harvey Keitel and Robert De Niro star.
Action star Steven Seagal crosses Rip Van Winkle with Clint Eastwood in the belabored revenge odyssey "Hard To Kill" (1990).
In "The Butterfly Effect" (2004) Evan Treborn (Ashton Kutcher) wants to free himself from his disturbing childhood memories. The sequel (2006) centers on a man's girlfriend who is killed in a tragic auto accident and his time-traveling attempts to alter her fate, which have some unexpected effects on the events of the future.
A thin thread of electronic data may be the only thing that can save a women and her family in the 2004 thiller "Cellular" starring Kim Basinger and Jason Statham.
The shocking prison drama "Murder in the First" (1995) was inspired by a true story. Kevin Bacon, Gary Oldman and Christian Slater star.
In the 1998 film "A Perfect Murder," Emily is married to Stephen but is having an affair with David. Stephen learns that David has a criminal past and bribes him to kill Emily. The murder was intended to look like an accident but the plan backfires.
These titles are available on Blu-ray July 17.