First Teaser Trailer & Photos Of Al Pacino In HBO's 'Phil Spector' Released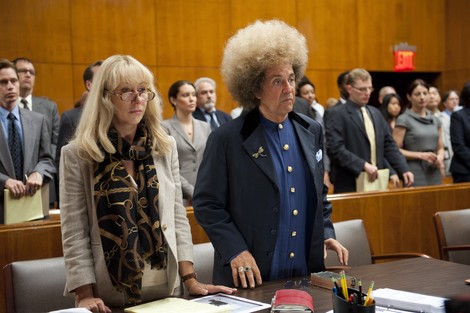 Al Pacino stars as troubled music producer Phil Spector in HBO's upcoming drama, eponymously titled Phil Spector.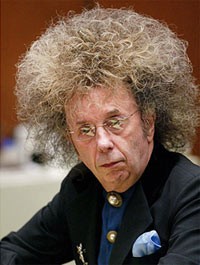 The film centers on Spector's trial for the murder of actress/singer Lana Clarkson and his relationship with his defense lawyer Linda Kenney Baden (Helen Mirren).

Pacino is shown in character wearing one of the many outrageous wigs Spector was known to wear. Biographer Dave Thompson speculated in "Wall of Pain: The Biography of Phil Spector" that the music mogul began wearing the hairpieces after he was nearly killed in a 1974 car accident, from which he sustained severe head injuries requiring over 700 stitches to his face and the back of his head.
Spector is currently serving 19-years-to-life for the murder of Clarkson, for which he was found guilty in 2009. Clarkson was found dead of a single gunshot fired into her mouth in Spector's mansion on February 3, 2003. Spector maintains that Clarkson pulled the trigger herself after she "kissed the gun," calling her death an "accidental suicide."

But the producer's driver made the emergency call to police, and records state that the driver said Spector came out of the house holding the gun afterward and telling him, "I think I've killed someone."

Directed by David Mamet, "Phil Spector" premieres on HBO Sunday, March 24th at 9pm.