First Teaser For 'Horrible Bosses 2' Arrives, And It Looks Hilarious (Watch It!)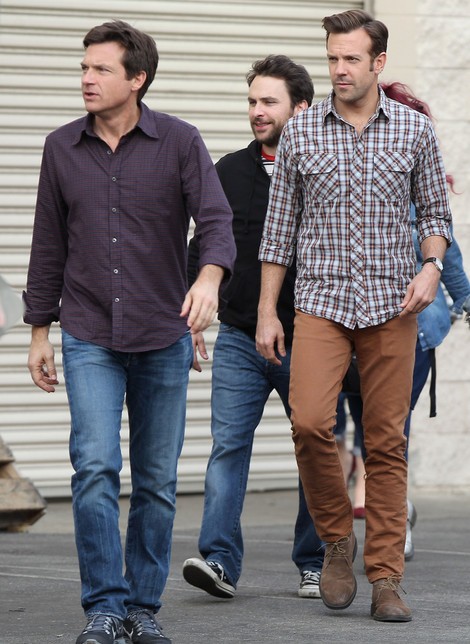 The first teaser trailer for Horrible Bosses 2 has arrived, and the whole cast is back for another attempt at crime.

Jason Sudeikis, Charlie Day, Jason Bateman, Kevin Spacey, Jamie Foxx and Jennifer Aniston all reprise their roles and will be joined by Chris Pine and Christoph Waltz in the second installment, which hits theaters on November 26.

The trailer begins with Nick (Bateman), Kurt (Sudeikis) and Dale (Day) visiting Nick's old boss Harkin (Spacey) in prison seeking his help masterminding a new plot to kidnap the son of an investor who ripped them off and hold him for ransom.

Naturally, the scheme doesn't go over well, and the result is hilarious.

Check out the teaser below (*WARNING*: strong language)...