First Salaries Of Stars Such As Johnny Depp & Jon Hamm Revealed In Parade Magazine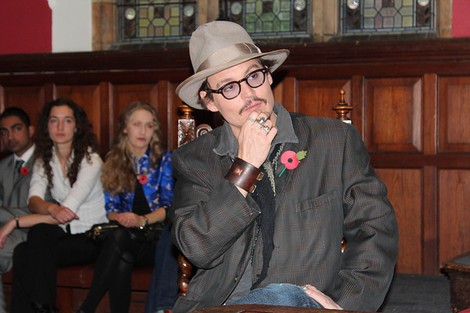 Johnny Depp once earned just $13,500 as a telephone salesman hawking pens, while dapper Jon Hamm took home just over $14,000 as a waiter before he found fame as Don Draper on "Mad Men."
 
The two stars' past incomes are the stand-outs of Parade magazine's 30th annual What People Earn issue, which compares celebrities' salaries with their first paychecks.
 
And also making the pay disparity list is actor Steve Buscemi, who earned $22,700 as a New York firefighter. He now takes home an estimated $900,000 for his role in TV drama "Boardwalk Empire" alone.
 
Meanwhile, Oprah Winfrey tops the publication's all-star salary list, bringing home an estimated $290 million as the CEO of production company Harpo.