First Poster For 'Skyline'
The guys over at ShockTillYouDrop.com debuted the first teaser poster for the upcoming alien invasion flick, 'Skyline'.  When I saw the trailer that was debuted at Comic-Con I was immediately interested.  I'm always in the mood for aliens and destruction. 
The Strause brothers directed the film in which strange lights descend on the city of Los Angeles, drawing people outside like moths to a flame. An extraterrestrial force then threatens to swallow the entire human population off the face of the earth.  Mixing CG with live action, the movie promises plenty of action and destruction.  Think Independence Day mixed with Cloverfield.  The movie stars Eric Balfour, Kate Mara, Laz Alonso, David Zayas and Crystal Reed and opens November 12, 2010.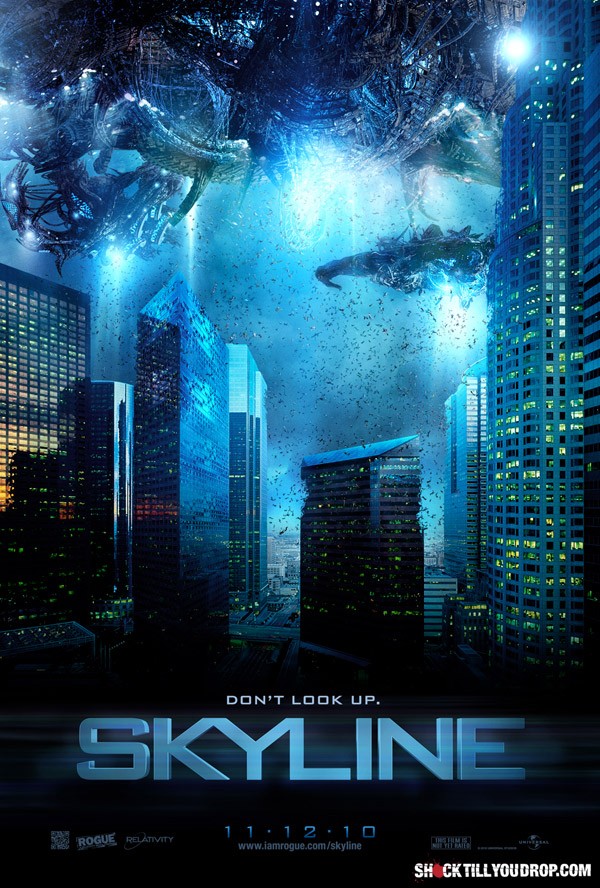 So what do you guys think?  Does the poster get you excited for alien destruction?
*Extra*
Did you know that Kate Mara's sister Rooney Mara was just signed to star in the remake of 'The Girl With The Dragon Tattoo?'