First Picture Of The Governor From 'The Walking Dead' Appears Online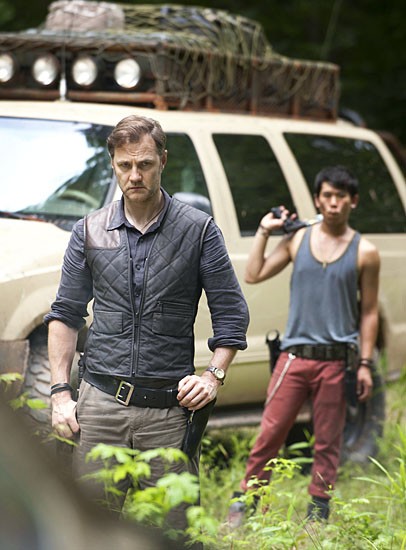 For fans of the television show, The Walking Dead, who have been waiting for a scary, incredible antagonist for main character Rick Grimes, TVGuide.com has the first look at him: The Governor.
(If you're a fan of the comics on which the show is based, you're already pretty familiar with The Governor,)
He's the leader of Woodbury, a settlement of survivors and is played by David Morrissey.
According to Robert Kirkman, creator of the Walking Dead, "Seeing The Walking Dead come to life on AMC has been a real thrill for me, obviously, and moving into Season 3 I'm even more excited than ever because now I feel like we're really getting to 'the good stuff. Having The Governor in the mix is going to fundamentally change the show in all kinds of awesome and exiting ways. And David Morrissey totally rocks!"
You can read more about Kirkman's thoughts on The Governor at TVGuide.com. No word yet on the season 3 premiere of The Walking Dead, but if it's like anything in the past, it will be around Halloween 2012.