First Look: Wes Anderson's 'Moonrise Kingdom' Shows Offbeat, Quirky Promise (Video)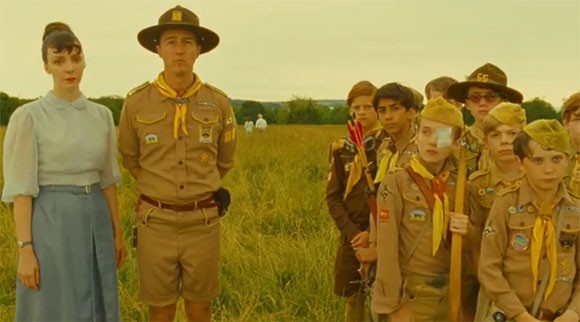 If you're a fan of Wes Anderson and his offbeat, quirky films, then viewing this trailer is a must. Judging a book by its cover or in this case a movie by its trailer, 'Moonrise Kingdom' looks like the total package!
The coming of age comedy is set in a fictional 1960's New England town, Moonrise Kingdom, and follows a pair of young lovers (Jared Gilman and Kara Hayward) from an island off the New England coast as they head for the hills and throw their small town into a frenzy.
The all-star cast consists of Bruce Willis, Edward Norton, Frances McDormand, Tilda Swinton, Jason Schwartzman, Harvey Keitel, and the one and only Bill Murray. The film is being distributed by Focus Features and is set for a May 25, 2012 release.
Check out the trailer below and let us know what you think.