First Look: 'The Wizarding World Of Harry Potter - Diagon Alley' Theme Park From Orlando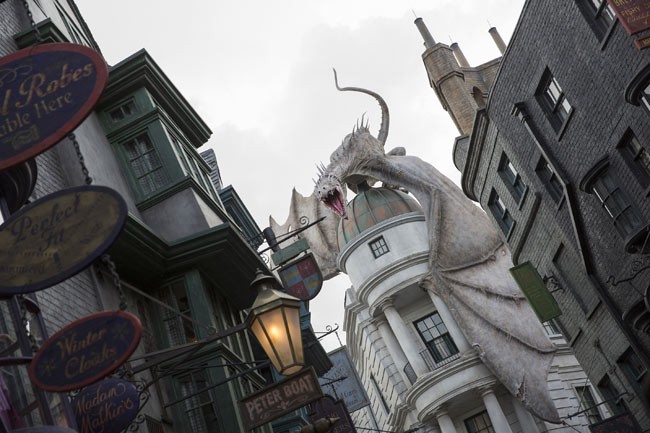 Today is your lucky day if you are curious as to what waits behind the doors of Universal Studios new theme park, 'The Wizarding World of Harry Potter - Diagon Alley.'
Our roving reporter Noelle Talmon - who was invited down to Orlando to share in the opening festivities – just sent along newly released photos of the park, which opens to the public July 8.
"Besides Hogwarts, Diagon Alley is one of the iconic landmarks in the massively popular J.K. Rowling books. It's the first place that Harry Potter visits in the wizarding world, where he sees the Leaky Cauldron and gets his first wand," reported Talmon from Orlando. You can read her full report from this morning here.  
Check out the following photos for a first time look and come back for more updates from Orlando as they happen.