First Look: New 'Mad Men' Glamorous Season 6 Photos Released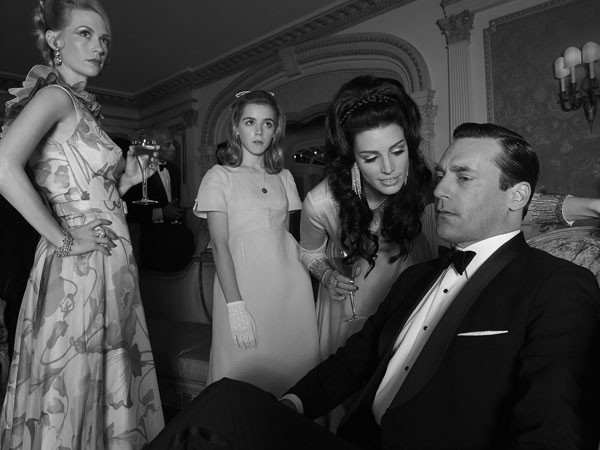 Yesterday, AMC announced a starting date of April 7 for the return of 'Mad Men' and now that your calendar is marked, you need to check out these glamorous new photos. The newly released black and white photos are 60's vintage era and quite chic to say the least. Dan looks dapper, Betty is slimmer, Pete Campbell is sporting some new sideburns, and Peggy looks like she's here to stay.
April 7 seems like a life time away at this point - so don't forget to catch up on AMC On Demand beginning February 11, with season five episodes rolling out each week up to the season six premiere. Viewers can also set their DVR every Sunday morning beginning at 6:00am ET/PT to catch up on past "Mad Men" episodes, including season five, which begins airing March 3, leading up to the season six premiere.
Click through and chheck out the rest of the new photos.