First Look: HBO Releases New Explosive 'True Blood' Season 5 Trailer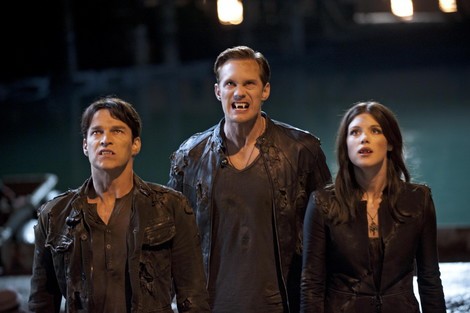 Get ready for a bloody good time this summer as the season premiere of HBO's True Blood kicks off June 10. Beware, the new trailer seems to have a spoiler or two in it, so if you're one of those "I don't want to know" people, you've been warned.
Judging from this new trailer, it looks like the underground Vampire Authority is pissed as human-vampire relations have broken down.  We also get a glimpse of Chris Meloni in action and as usual Sookie (Anna Paquin) seems to be in the thick of it all.
Watch the trailer.