First Look: Disney's First Animated Marvel Comics Film 'Big Hero 6'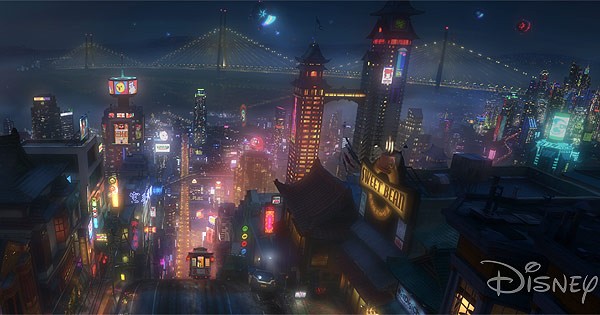 Disney is drumming up some early buzz for next fall's CG-animated Big Hero 6, the movie studio's first animated film based on the Marvel Comics universe.

Walt Disney Animation Studios released a 34-second concept video, featuring a trolley car heading down a steep hill in the high-tech supercity of San Fransokyo on Wednesday, giving fans of the series their first glimpse at the film.

The film is set to center on a 13-year-old robotics prodigy named Hiro Hamada (Hiro Takachiho in the comics), who finds himself joining a team of government sanctioned super heroes on a mission to thwart a criminal plot that threatens to destroy San Fransokyo.

Members of the Big Hero 6 team include Silver Samurai, Sunfire, GoGo Tomago, Honey Lemon, Baymax, Ebon Samurai, Sunpyre, Wasabi-No-Ginger, Hiro and Fred, aka Fredzilla.

"Big Hero 6" hits theaters in 3D on November 7, 2014.