First Look by Bravo: 'Bethenny Ever After' & 'Tabatha Takes Over'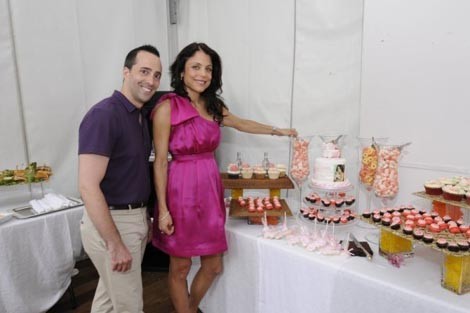 'Skinnygirl,' Housewife and soon-to-be talk show host, Bethenny Frankel is back for a third season of 'Bethenny Ever After.' This year the lovey dovey fairytale of marriage is over and reality sets in. 'Jason's penis has cobwebs on it,' Bethany comments. Oh Bethany,we've missed you! This season promises to be a true look at the hardships of intimacy when you have a young child and are trying to run a business. 
'Bethany Ever After' premieres Februrary 20 on Bravo at 9 Pm.
'Give me your keys, I'm taking over.' Yes! After a week long hiatus, those infamous words return on a brand new episode of 'Tabatha Takes Over.' And let me tell you, it is well worth the wait. On the February 21st episode, Tabatha travels to 'Salon Bridgette' for, what can only be explained as, a 'Supernanny' esque takeover. Tabatha must teach salon owner, Bridgette, how to follow-through and manage her salon and daughter before she loses her business.  Empty threats, screaming matches and walk-outs turn up the drama for what looks like the best episode of the season.
'Tabatha Takes Over' returns February 21 on Bravo at 10 Pm.