First Look: Britney Spears Teases Video For 'Work B**ch'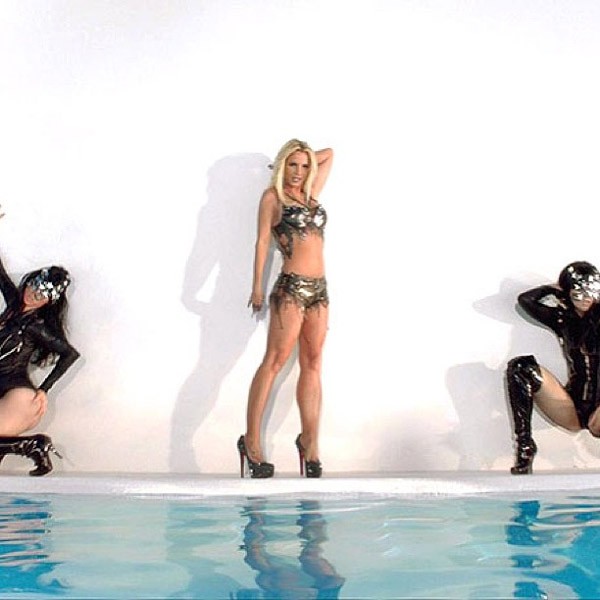 Britney Spears is giving fans a little tease of the video for her new single, "Work B**ch".

The singer posted a 15-second teaser video to her Instagram page on Thursday, featuring glimpses of four scenes from the video starting with Britney and four dancers by a pool followed by the pop princess sitting at a makeup table in the desert. Next, she's wearing some very sexy short shorts and singing in front of a wall, followed by a scene with dancers to each side on a white diamond in the desert as a white Lamborghini drives behind them.

"You want a hot body? You want a Bugatti? You want a Maserati? You better work, b**ch!" She sings.

Britney posted the short clip with the message, "ATTENTION PEOPLE!!! Just a lil taste to hold y'all over. #WorkBxxch1stLook."

The video premieres Tuesday, October 1 on The CW during the telecast of the iHeartRadio Festival, which was taped last weekend at the MGM Grand in Las Vegas.