First Full Trailer For 'The Amazing Spider-Man 2' Released, Teases A Lot More Villains For Next Film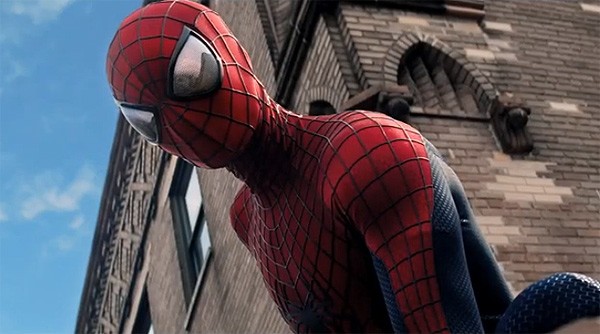 A lot of people have been saying that with three major villains The Amazing Spider-Man 2 has gone too far. Well if you think three villains is a lot, wait until the next film.

After a brief teaser trailer focusing on new villain Electro (Jamie Foxx) arrived at Comic Con in July, the first official two-and-a-half-minute trailer has arrived and it looks, well, amazing.

"We've always known that Spider-Man's most important battle has been within himself: the struggle between the ordinary obligations of Peter Parker and the extraordinary responsibilities of Spider-Man. But in The Amazing Spider-Man 2, Peter Parker finds that a greater conflict lies ahead," reads the official synopsis from the movie studio.

"It's great to be Spider-Man (Andrew Garfield). For Peter Parker, there's no feeling quite like swinging between skyscrapers, embracing being the hero, and spending time with Gwen (Emma Stone). But being Spider-Man comes at a price: only Spider-Man can protect his fellow New Yorkers from the formidable villains that threaten the city. With the emergence of Electro (Foxx), Peter must confront a foe far more powerful than he. And as his old friend, Harry Osborn (Dane DeHaan), returns, Peter comes to realize that all of his enemies have one thing in common: OsCorp."

And did we mention the brief glimpses of  bad guys Rhino (Paul Giamatti)and the Green Goblin (we assume DeHaan)?
The trailer also features a man in a hat walking through OsCorp HQ with what appears to be Vulture's wings and Doc Ock's mechanical tentacles in cases built into the wall behind him -- something that fans hope will set the table for the Sinister Six -- a group of six supervillains including Electro, Vulture, Kraven the Hunter, Mysterio and Sandman.

The film hits theaters on May 2, 2014.

Sony/Columbia Pictures debuted the new trailer on Thursday in over 12 languages worldwide. Check it out below!


Electro Teaser: