'Firefly' Cast To Reunite At Comic-Con For 10th Anniversary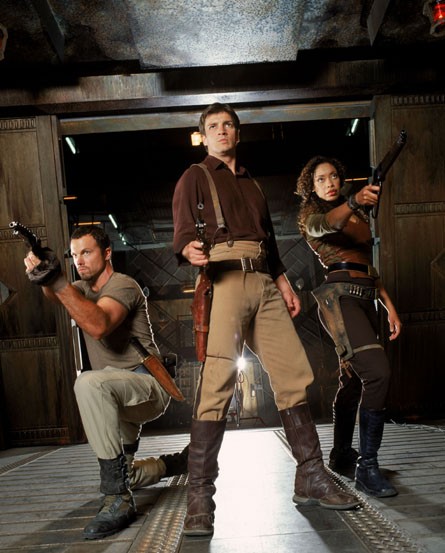 Joss Whedon and several cast members from his sci-fi drama "Firefly" will reunite for a panel discussion at Comic-Con in San Diego, Calif., in July.
 
The get together on July 13 will mark the show's 10th anniversary. The series was an "outer-space Western" set several centuries in the future. Nathan Fillion starred as Captain Mal Reynolds, a disillusioned interplanetary-war veteran and outlaw of the Alliance, the current ruling government. The series was canceled after just 14 episodes.

The Comic-Con panel will include stars Fillion, Alan Tudyk, Adam Baldwin, Sean Maher and Michael Fairman, according to The Hollywood Reporter.
 
Last year, Fillion expressed interest in buying the rights to the series to  "make it on my own, and distribute it on the Internet."
Fillion currently stars in ABC's "Castle," Maher appears in ABC Family's "Make It Or Break It," and Gina Torres stars in USA's "Suits."