'Firefly,' 'Blade Runner' Top Sci Fi 'Visions For Tomorrow' Poll

SCI FI's Visions For Tomorrow conducted a "Top Things To Read, Watch, And Do To Save The World" online poll to discover which works of science fiction film, television, and literature resonate most with people and the courses of action they inspire. Visions for Tomorrow is a public affairs initiative utilizing the power of science fiction to positively impact the future.
As evidenced by the nearly 20,000 who cast their vote, science fiction's influence on popular culture is undeniable. Crowning the lists are:
Blade Runner
, the film depicting a dystopian Los Angeles in the year 2019; George Orwell's "1984," the novel that introduced the concept of "big brother"; and
Firefly
, the short-lived cult television series set in 2517, following the adventures of a renegade crew in a new star system.
Reading was identified as the number one course of action inspired by science fiction that can save the world.
SCI FI's Visions For Tomorrow "Top Things To Read, Watch, And Do To Save The World" are:
TOP 10 TELEVISION SHOWS TO WATCH
Firefly
Battlestar Galactica
(2004)
The X-Files
Heroes
Stargate: SG-1
Doctor Who
Star Trek: The Next Generation
Babylon 5
Star Trek
Buffy The Vampire Slayer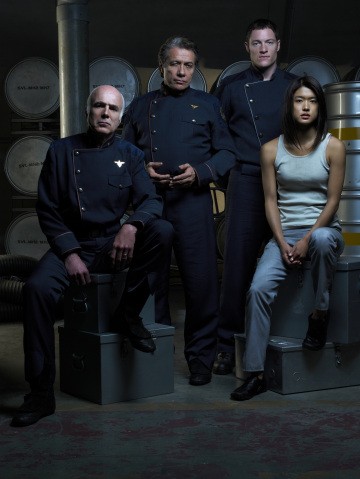 TOP 10 FILMS TO WATCH
Blade Runner
(1982)
The Matrix
(1999)
The Terminator
(1984)
2001: A Space Odyssey
(1968)
Jurassic Park
(1993)
Close Encounters of the Third Kind
(1977)
The Day After Tomorrow
(2004)
The Day the Earth Stood Still
(1951)
Children of Men
(2006)
Armageddon
(1998)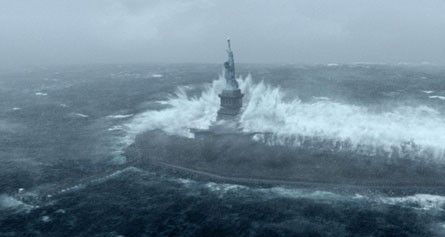 TOP 10 BOOKS TO READ
"1984" by George Orwell v The War of the Worlds by H. G. Wells
"Dune" by Frank Herbert
"The Time Machine" by H. G. Wells
"I, Robot" by Isaac Asimov
"The Stand" by
Stephen King
"Fahrenheit 451" by Ray Bradbury
"2001: A Space Odyssey" by Arthur C. Clarke
"Brave New World" by Aldous Huxley
"The Andromeda Strain" by Michael Crichton
TOP 10 THINGS TO DO
Read.
Recycle.
Register to vote! Cast your ballot in November.
Eat healthier.
Be kind.
Empower children and yourself through education.
Protect wildlife.
Conserve energy by switching to compact fluorescent light bulbs (CFLs).
Plant a tree and print less paper.
Give blood.