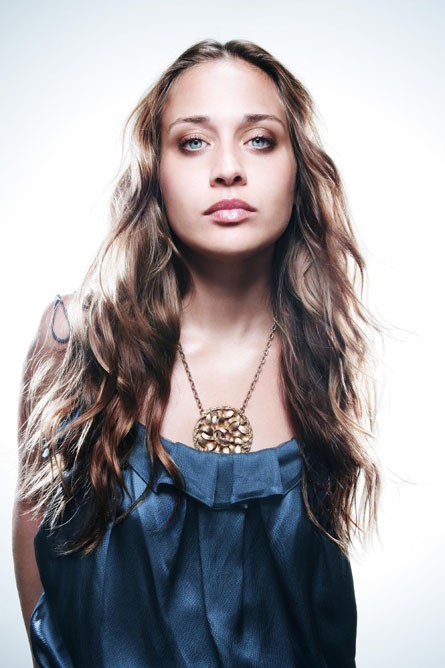 Singer Fiona Apple has opened up about her secret struggle with self-harming, confessing she cut her body to "feel something."
 
The Grammy winner released her new album "The Idler Wheel..." earlier this week and in a chat with a journalist from Interview magazine she explained her new tune "Valentine," which features the lyrics, "While you were watching someone else/I stared at you and cut myself."
 
She told the reporter, "I was a little afraid of putting that line in because I didn't want to make it sound cool, because I don't cut myself...I used to be somebody that would cut themselves, and it is about wanting to feel something."
 
Apple is adamant she no longer takes a blade to her arm, insisting the habit of self-injuring has emerged in other ways.
 
She continues, "I've dug holes in my palm with my fingernails. I just tend to do things to myself that I don't realize I'm doing. Sometimes I bite my lip so it splits and hurts, and yet I can't stop. And sometimes I'd play shows... (and) scratch my neck while I was singing, and I'd (be) horrified to see these red streaks of blood after.
 
"I'd go (to the bathroom) after meet-and-greets, and I would look in the mirror and be horrified because there would be, like, just streaks. (I) was really abusing myself. I didn't realize that I was doing it, but I think it was coming from a painful place."