Fiona Apple 'Sobs' After Being Heckled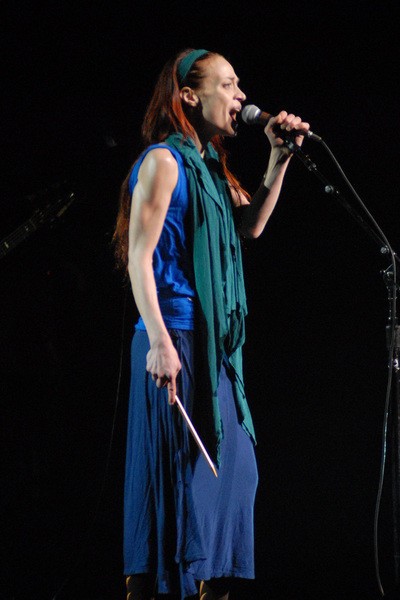 Fiona Apple lashed out at a heckler and "sobbed" after the audience member made comments about her frail-looking figure.
The svelte Apple was nearing the end of a 90 minute show with Blake Mills in Portland's Newmark Theatre when someone in the balcony yelled, "Fiona! Get healthy! We want to see you in 10 years!"
Apple yelled back, "I am healthy! Who the f--k do you think you are? I want you to get the f--k out of here. I want the house lights on so I watch you leave!"
The lights were turned on and set towards the balcony. The apparent heckler did leave - but chimed in with, "I saw you 20 years ago and you were beautiful!" before ultimately leaving.
The singer looked shaken from the encounter, and Stereogum reports she "pulled it together" to sing "Waltz (Better Than Fine," although she "sang through sobs." After the song, she apologized and ended the show.
It was reported back in August the singer stormed off stage after telling the crowd to "shut the f--k up," although she replied to the story by claiming her set was over. "I hope your readers are already hip to the fact that they are consistently lied to," she wrote at the time in direct response to SPIN magazine.