Fiona Apple Postpones Tour To Be With Dying Dog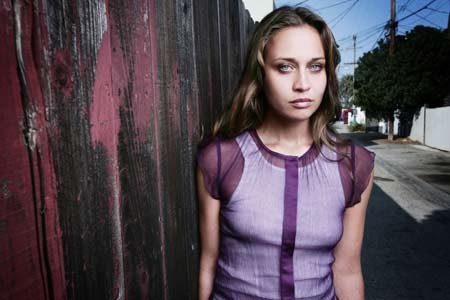 Fiona Apple penned a four page apology to South American fans, saying she has made the decision not to make the trip and instead spend the time with her dying pitbull.
Fiona will be with her dog Janet, a pitbull she rescued in Los Angeles and had been used in a dog fighting ring. The dog has Addison's Disease, a chronic endocrine disorder. In a heartfelt letter, some of which she shared on Facebook, Fiona says she made the "instant decision" to be there for her dog's final days.
"I can't come to South America. Not now. [My dog] has Addison's Disease, which makes it dangerous for her to travel since she needs regular injections of Cortisol, because she reacts to stress and to excitement without the physiological tools which keep most of us from literally panicking to death...
"If I go away again, I'm afraid she'll die and I won't have the honor of singing her to sleep, of escorting her out. Sometimes it takes me 20 minutes to pick which socks to wear to bed. But this decision is instant. These are the choices we make, which define us...
"So I am staying home, and I am listening to her snore and wheeze, and reveling in the swampiest, most awful breath that ever emanated from an angel. And I am asking for your blessing."