Fiona Apple Looks Frail At Post-Arrest Concert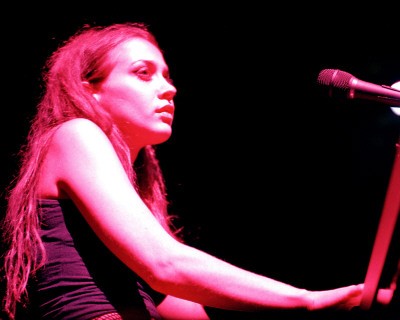 Fiona Apple didn't exactly persuade fans that everything's alright when she appeared at the House of Blues in New Orleans Monday. 
The singer tried to sneak into her gig, but was surrounded by press who knew she would show up for the show. Cameras flashed and caught the singer looking disturbed and gaunt.
Apple was arrested last Thursday in Texas for being in possession of hashish, a concentrated form of Marijuana. She has since bashed law officials, claiming they are trying to become famous by throwing her in jail. 
"Most of the people were very nice to me. There are four of you out there and I want you to know that I heard everything you did. I wrote it all down with your names and everything you did and said, stupidly thinking that I couldn't hear or see you," she wrote.
Rusty Fleming of the sheriff's office wrote an open letter in response: "First, Honey, I'm already more famous than you, I don't need your help. However, it would appear that you need mine. Two weeks ago nobody in the country cared about what you had to say. Now that you've been arrested it appears your entire career has been jump started. Don't worry, Sweetie, I won't bill you."