Fine Fashion: Emily & Zooey Deschanel Are Yin & Yang

Sisters
Emily
&
Zooey Deschanel
showed up at the "
Yes Man
" Los Angeles premiere on Dec. 17 wearing black and white, respectively. We wonder if Emily (
Bones
) and Zooey (
Elf
,
The Hitchhiker's Guide to the Galaxy
) planned to dress as opposites. Both are wearing bracelets on their right hands and black and white pantyhose. How clever!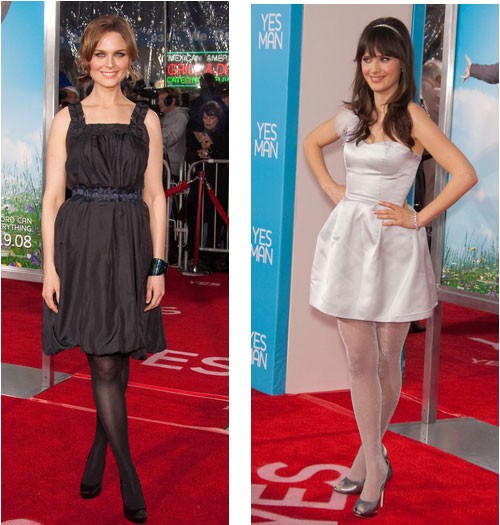 More Zooey Deschanel pics / More Emily pictures

What do you think of Emily & Zooey's outfits? Which one do you like better? Let us know in the comments!
More: Celebrity Hot or Not? / Slideshows / Fashion photos