'Finding Nemo 3-D' And The History Of Theatrical Re-Releases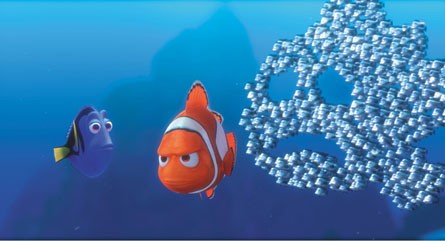 Disney and Pixar's Finding Nemo will be getting a theatrical re-release this weekend, continuing a growing trend of films being brought back to the big screen with a third dimension added.
Theatrical re-releases had gone down recently, due to the increasing popularity of big screen home entertainment centers in high definition - but with so few homeowners having a 3D TV, producers are keen to cash in on the technology.
Prior to home theaters being the norm, many movie companies re-released their flicks every several years to give audiences a chance to see the spectacle on the big screen. One of the more prolific companies was Disney.
Disney re-released its classics in theaters as often as it re-releases them on DVDs and Blu-Rays today.
Cinderella was released in March 4, 1950, followed by theatrical re-releases in 1957, 1965, 1973, 1981, and 1987.
Bambi was released in theaters in 1942. Bambi was re-released to theatres in 1947, 1957, 1966, 1975, 1982, and 1988.
Peter Pan was first released in theaters on February 5, 1953. It was re-released theatrically in 1958, 1969, 1976, 1982, and 1989.
Disney continued...