Finally! Kristen Stewart Smiles & Shows Some Skin At 'Runaways' NYC Premiere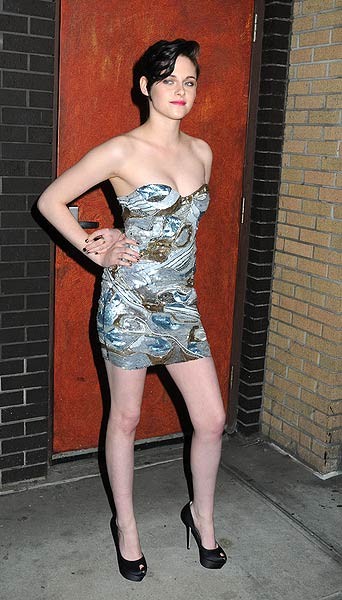 Kristen Stewart actually cracked a smile at "The Runaways" New York City premiere yesterday. The normally moody and broody "Twilight" star looked fab in a blue, white and gold sequined minidress.

The film follows '70s female rock group the Runaways, focusing on the duo of guitarist/vocalist Joan Jett (portrayed by Stewart) and lead vocalist/keyboardist Cherie Currie  (Dakota Fanning) as they navigate a rocky road of touring and record label woes under the malevolent eye of an abusive manager during their teen years.

Joan Jett was delighted with Kristen's portrayal of her in the film, insisting the "Twilight" star's "quiet intensity" defined her. Jett said, "I thought she had a quiet intensity, the physical stuff...just the way we move in space. We shake our legs, our hands are all over. She just studied me, man."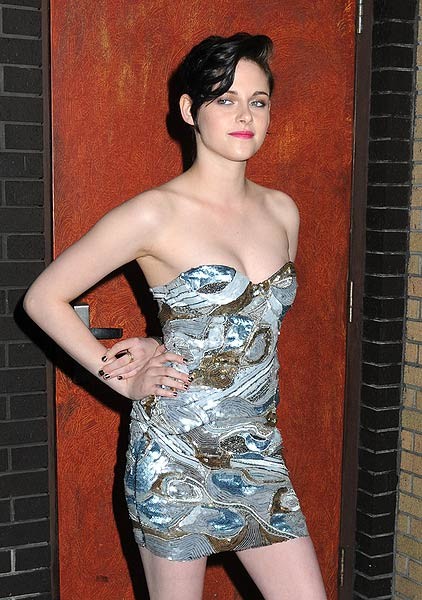 ^ click for next image ^
Click the pics for larger images: