Final 'Twilight' Film Easily Dominates Weekend Box Office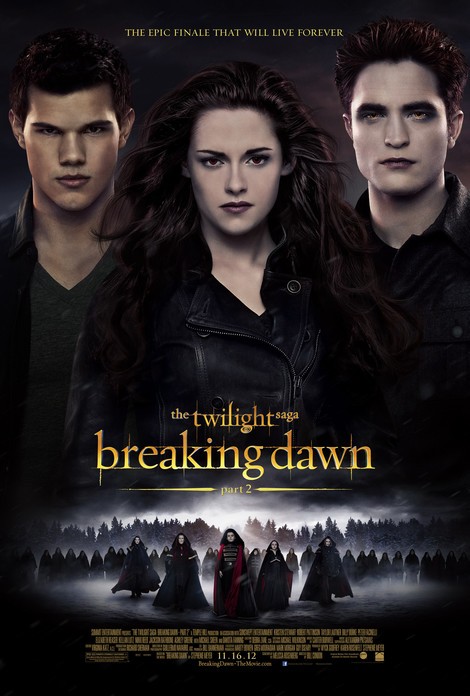 "The Twilight Saga: Breaking Dawn - Part 2" became the franchise's best opening worldwide over the weekend, with $340.9 million in ticket sales.
 
The film topped the worldwide weekend box office and raked in $141.3 million in just the United States. On Thursday night the film opened in 4,070 cinemas across America.
However, "Breaking Dawn - Part 2" didn't do quite as well as "The Twilight Saga: New Moon" when it opened in 2009 with $142.8 million.
Daniel Craig's 007 film "Skyfall" became the top-grossing Bond movie of all time over the weekend after zooming past $669 million at the international box office. In the United States, the film has raked in $161.3 million in just 10 days.
"Skyfall" made $41.5 million at the weekend box office, followed by "Lincoln" ($21 million), "Wreck-It-Ralph" ($18.3 million) and "Flight" ($8.6 million).