Final Season Of Mad Men To Be Split In Two, End in 2015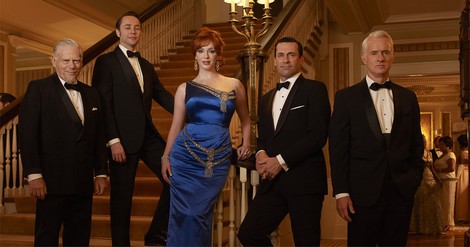 AMC has found a winning formula by splitting up the seasons of its most popular shows. Now, it's been reported that Mad Men will extend its final season across two years.
AMC President Charlie Collier said in a statement, "This approach has worked well for many programs across multiple networks, and, most recently for us with Breaking Bad, which attracted nearly double the number of viewers to its second-half premiere than had watched any previous episode. We are determined to bring 'Mad Men' a similar showcase."
The final season of Breaking Bad was stretched from July 15, 2012 to September 29, 2013. The Walking Dead's last two seasons used a break from November to February to extend their length.
The breaks between episodes allow AMC to build up tension and enjoy boosted audiences due to multiple "season premieres."
Series creator Michael Weiner said, "We plan to take advantage of this chance to have a more elaborate story told in two parts, which can resonate a little bit longer in the minds of our audience. The writers, cast and other artists welcome this unique manner of ending this unique experience."
Mad Men debuted in 2007, and has won the Emmy for outstanding drama series the last four years. It has 12 Emmy nominations this year.