Filmmakers Pay Tribute To Special Effects Pioneer Ray Harryhausen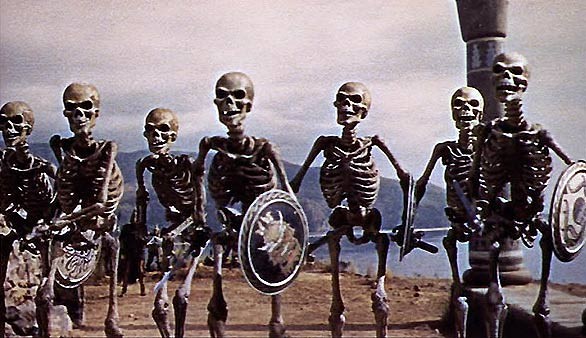 Several of Hollywood's stars and moviemakers have paid tribute to visual effects pioneer Ray Harryhausen, who passed away in London at the age of 92 on Tuesday.

Iron Man director Jon Favreau and Star Trek Into Darkness star Simon Pegg were among the first to pay their respects via Twitter.

"RIP Ray Harryhausen. He was a source of inspiration, the master of stop motion, and even a voice actor in Elf, Favreau said via Twitter. "His work still holds up."

Pegg added, "[Harryhausen's] influence cannot be measured and has shaped cinema as we know it"; while Pegg's Hot Fuzz director Edgar Wright wrote, "I loved every single frame of Ray Harryhausen's work. He was the man who made me believe in monsters. Glad to have met him. A true legend."

Harryhausen created a technique called Dynavision, a process that allowed models to be integrated into live-action movies.

Some of his most well-known effects work came in the films "Mighty Joe Young" (1948), "It Came From Outer Space" (1955) and the original "Clash of the Titans" (1981); but his most famous work was the skeleton scene in "Jason and the Argonauts." The scene featured three actors integrated into a battle scene with seven skeletons -- all only a few inches tall and animated trough stop-motion photography. Harryhausen said the five-minute fight scene took him months to complete.

"It took four months to put the skeleton fight scene together and it lasted less than five minutes," Harryhausen once told the Los Angeles Times.

"Ray Harryhausen's skeleton army is unmatched in the realm of cinematic menace, mocking the undead legions shambling in their wake," director Christopher McQuarrie said Tuesday on Twitter.

John Carter director Andrew Stanton reflected, "Anyone in the world of animation, SFX, or fantasy owes everything to Ray Harryhausen. A true legend. RIP Sir."

Movie geek and internet film authority Harry Knowles, of Ain't It Cool News, wrote, "I don't want to wake up to news like this. I was blessed to know Ray Harryhausen beyond the films. I've never known a better soul. Magic.