Filmmaker Eli Roth Wears Panda Head Sneakers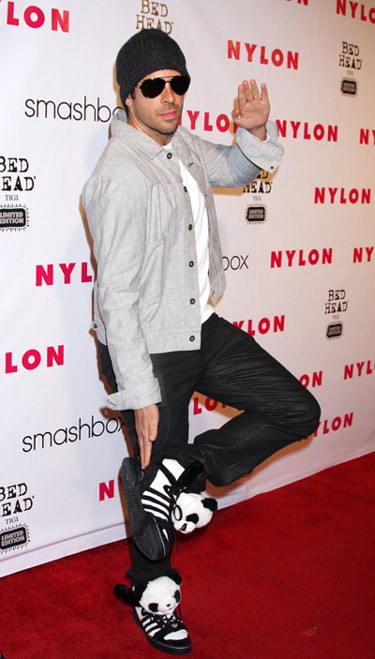 We spotted Eli Roth at Nylon Magazine's 13th Anniversary Celebration in West Hollywood yesterday wearing some unusual footwear - sneakers with stuffed panda heads attached to them. The kicks were created by designer Jeremy Scott.
Roth tweeted, "Panda Bear Jew," following the event.
The filmmaker is currently working on "The Man With The Iron Fists" about a blacksmith in rural China who forges weapons his village needs to win a bloody battle against a formidable enemy.
He is also filming "Aftershock," a survival tale set amidst a Chilean earthquake and involving escaped mental patients.
Check out another photo of Eli's unusual footwear...